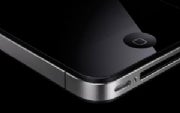 iOS 4.2 is only now about to be released (as of this writing), but there's already a jailbreak guide for iOS 4.2.1, long before it's made its way to anyone outside of the Apple developer community.
While PC World doesn't condone jailbreaking, if you do decide to go this route, watch out: the latest version of Cydia doesn't work with the iOS 4.2.1 jailbreak and will crash your device. However, a fix is in the works, so stay tuned.
When is Apple slated to release iOS 4.2.1 into the wild? We're guessing sometime this week before Thanksgiving, but at this point, your guess is as good as ours.
Is the 4.2.1 jailbreak working for you? When do you think Apple's going to make available 4.2.1? Let us know in the comments
Update: It turns out that the version of iOS version released today is indeed version 4.2.1, not 4.2.0, so hack away!
[Redmond Pie via TUAW]
Follow Alessondra Springmann and GeekTech on Twitter.