Riding the success of the iPad, media mogul Rupert Murdoch has reportedly teamed up with Apple's Steve Jobs to create a non-print, non-Web, tablet-only news outlet.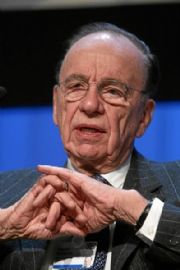 With over four million iPads sold to date, and analysts' sales forecast rocketing in double figures for this holiday season, Murdoch could be on to something. But before diving into predictions over the success of this project, let's see what we know about this pioneering iPad-only publication.
What We Know So Far
* Published by News Corporation, the project's name is The Daily. The publication won't have a newsprint or Web presence (except advertising site), but it will be an app exclusive to the iPad initially, and later on Android tablets. It will be the first publication of this kind;
* The publication will be based in New York (26th floor of Newscorp offices), and will target general readership, with short and snappy stories. Main competitors will be USA Today, New York Times and Wall Street Journal;
* The budget for The Daily is said to be $30 million, with a staff of around 100, featuring journalists from The New Yorker, The New York Post, AOL, The Atlantic and New York Times;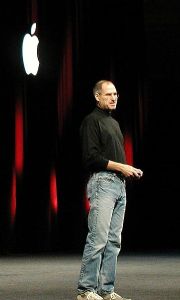 * Apple CEO Steve Jobs is reported to be personally involved in this project, helping Murdoch with The Daily, aiding with technical know-how, alongside a vested interest into future revenue from this venture;
* The Daily could be launched alongside a rumored service from Apple that will allow newspaper subscription plans, part of a standalone app that will serve as a digital newsstand for magazines and newspapers;
* Subscription for The Daily will run at around $1 per week (compared to WSJ's iPad subscription of $4 per week). Initial readership is slated between 100,000 to 500,000 readers over the first five years;
* As the name implies, The Daily aims to put out daily original content, including photos and videos. A beta of The Daily is expected sometime by the end of this year, with a full launch early next year;
* There won't be any foreign bureaus initially, and the editorial voice will be "populist, and tabloid sensibility with a broadsheet intelligence". Opinion pieces are said to be separated from the news content;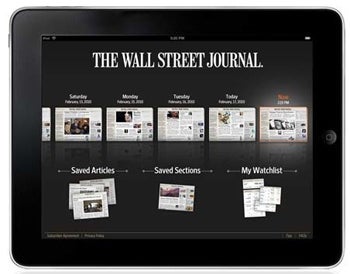 * The Daily will be produced into the evening, so that the new edition appears in the app in the morning. Stories will be updated, but apparently not as fast as on the Web, but on a more selective basis;
* There won't be any inbound or outbound hyperlinks in stories, and it's unknown whether people will be able to share stores between them (screen captures would be ingenious way to do for users).
Does The Daily sound like something you would be interested in using and reading every day on your iPad? Sound off in the comments.
Follow Daniel Ionescu and Today@PCWorld on Twitter