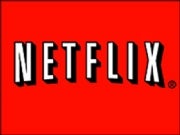 It's official: Netflix sees itself as "primarily a streaming video company," says co-founder and CEO Reed Hastings. To drive the point home, the home entertainment provider is now offering an $8 monthly plan in the U.S. that lets you stream all the movies you want. (Netflix debuted its streaming-only deal in Canada earlier this year.)
While the move signals the beginning of the end for DVD and Blu-ray–a slow death, perhaps, but the countdown has begun–Netflix fans should think twice before signing up for the streaming-only plan.
Here's why: Netflix's online library is maddeningly incomplete. Want to watch Toy Story 3 or Avatar? You'd better sign up for one of Netflix's DVD + streaming plans, because those films are available on disc only. And it's not just new content that's off-limits to video streamers. Plenty of popular films from recent years, including Juno and The Dark Knight, are disc-or-miss titles, too.
Netflix's DVD plans with video-streaming range from $10 to $56 a month. The $10 plan, for instance, lets you have one DVD out at a time. You'll pay an extra $2 a month to watch Blu-ray discs.
I'm a Netflix subscriber and I love the service. But I'd find the streaming-only service too limiting.
Some TV series, such as Showtime's Dexter, have one or two seasons online–but later seasons are available on disc only. Fox's Family Guy has eight "volumes" online, but the eighth collection (from 2009) has only 7 episodes. You'll need the DVD to watch episodes 8 to 15.
Older shows have similar limitations. I'm a fan of the quirky 1970's detective series Columbo. Season one is available online-well, sort of. Five of nine episodes are stream-able. Want the rest? Get the DVD.
Netflix's all-you-can-stream deal is great for film and TV buffs, but it's incomplete and not ready to go it alone without a DVD accompaniment. For now, I'd rather pay an extra $2 per month to get the discs too.
Contact Jeff Bertolucci via Twitter (@jbertolucci ) or at jbertolucci.blogspot.com .