The FCC plans on updating 911 emergency centers to accept text messages, picture messages, streaming video and other 21st century technologies, Wired reports. The update, called Next Gen 911, will expand the service's ability to capture important data — and keep those reporting the crime out of danger.
911 hasn't been modernized since 2001, when the FCC required cellular carriers to provide the emergency service with a caller's GPS data, within 50 to 300 meters.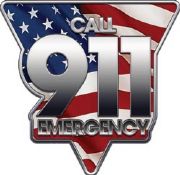 Another impetus was the Virginia Tech shootings in 2007. Many students attempted to send text messages to 911, which could not process SMS messages.
"If these messages had gone through, first responders may have arrived on the scene faster with firsthand intelligence about the life-threatening situation that was unfolding," the FCC wrote in a press release.
Adapting 911 to the modern age will expel the dangers inherent in making a phone call during, say, a home invasion or kidnapping situation. Capturing real-time video of a crime in progress can also help law enforcement officials gather evidence related to the crime.
"The FCC also plans to allow automated pinging of 911 by sensors, including chemical detection sensors, alarm systems, medical devices and systems like On-Star in automobiles," Wired reported.
There's no official word as to when Next Gen 911 will be released, how much funding the project will receive, or if, eventually, there'll be an app for that.