The holiday shopping season is a great time to get tech products at discounted prices, but it also creates a golden opportunity for the Web's scam artists. The FBI, McAfee, the Better Business Bureau and F-Secure are all warning about cybercriminals who will try to take you for a ride this holiday season. Here are their most pertinent warnings and tips for staying safe:
The Infamous Free iPad
Bogus free iPad offers started popping up immediately after Apple's tablet went on sale, and they've since been banned from Facebook. Still, you might see similar offers around the Web, McAfee says, prompting you to buy other products as a condition of getting the free iPad. By now, you should realize it's too good to be true.
Gift Card Scams
That free $1,000 gift card offer you saw on Facebook? Bogus, of course. McAfee says that cybercrooks lure people into giving away their personal information or taking quizzes in exchange for these cards, which never arrive. The information is then sold to marketers or used for identity theft.
The FBI also says to use caution when purchasing gift cards through auction sites or classified ads. These can be fraudulent, and you won't get your money back. Buy directly from retailers instead.
Bogus Auctions and Classifieds
Here's a particularly tricky scheme pointed out by the FBI: On auction and classified sites, fraudsters use their own order forms to get payment details from holiday gift buyers. Then, they charge the victim's credit card and use a stolen credit card to buy the actual item, which is sent directly to the victim. In other words, you'll still get the product, but you might be liable for receiving stolen goods. To avoid this scam, be sure to use legitimate payment services like Paypal instead of providing money directly to the seller.
The feds also warn of a related scam for free or reduced-price shipping offered on auction and classified sites. The fraudsters provide fake shipping labels to the victim, and the product ends up being intercepted in transit, never delivered to its destination.
Malicious websites
For cybercriminals, spamming Google with bogus holiday gift pages is a yearly tradition. These pages could be loaded with malware or payment forms intended to steal your identity. F-Secure has created a list of what it thinks will be the highly targeted search terms this year, including Kinect for Xbox, Call of Duty: Black Ops, Amazon Kindle and Apple iPad. Visit retailers' websites directly when possible, use Internet security software if you must and always check for "https" in the URL bar before ordering online to ensure that the page is secure.
Wi-Fi Hackers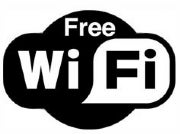 Public Wi-Fi networks will get a workout this holiday season as people travel, McAfee notes. This is especially true with Google offering free Wi-Fi on domestic flights from three major airlines. Check out our security tips from Google's free Wi-Fi offer at airports last year, most of which are still relevant in the skies. Number one tip: Avoid shopping and paying bills over a public network.