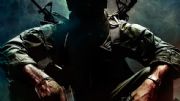 It's been less than three weeks since Activision's "Call of Duty: Black Ops" went on sale. The game quickly broke entertainment sales records, with worldwide revenue of US$650 million during its first five days in stores. The game's online component is wildly popular, with hundreds of thousands of players simultaneously logged in to battle each other, and is creating some big numbers of its own.
On Saturday an in-game counter noted that the cumulative number of kills in the game has surpassed the planet's real-world population, which stands at about 6.9 billion, according to a U.S. Census Bureau estimate.
Those deaths were largely as a result of gun shots. An amazing 138 billion shots have been fired in the game, and a disturbing — or successful, depending on your point of view — 561 million have been instant-killing headshots. About 51 million headshots have been delivered execution-style, while a player was alive but lying wounded.
While guns rule the "Call of Duty" universe, there are also many other ways to kill opposing players.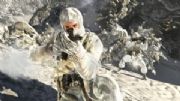 Frag grenades are a popular tool of destruction and 527,936 tons of them have been thrown so far, along with 50,782 tons of C4 plastic explosive. To put those numbers in perspective, the Eiffel Tower's all-iron structure weighs 10,000 tons.
Some other stats:
If all the crossbows fired in the game were lined up end-to-end they'd stretch 144,501 miles, which is more than half of the way to the moon.
More than 65 million deaths came as the result of a player's own mistake.
Players have collectively fallen the equivalent height of Mount Everest 828,118 times.
Staying too long in one position has proved deadly for 79 million players who were stabbed in the back.
In-game spending has reached the equivalent of 233 percent of the GDP (gross domestic product) of Ireland in U.S. dollars.
Racking up such death and destruction has been a workout for in-game characters, even if their real-life controllers haven't left their armchairs. Players have collectively run around the world 14,837 times, according to the in-game counters.
And if all that isn't impressive enough, consider this: gamers have cumulatively spent more than 8,000 years playing "Call of Duty: Black Ops" online.
Martyn Williams covers Japan and general technology breaking news for The IDG News Service. Follow Martyn on Twitter at @martyn_williams. Martyn's e-mail address is martyn_williams@idg.com