The people behind the Opera mobile Web browser have released the results of their State of the Mobile Web survey, which questioned 300,000 users in July and August this year. It makes for fascinating reading.
For example, Nokia phones rule the roost outside of North America and Europe. In places such as Nigeria, India, Indonesia, and others, Nokia occupies all 10 "top handset" spots. Anybody who thinks Nokia is in decline after being eclipsed by Apple and Android in the United States should look at the broader picture.
Admittedly, Opera's survey was conducted through its own mobile browser software, and therefore only people who have Opera-compatible phones could participate. However, Opera is available for pretty much every cell phone currently available.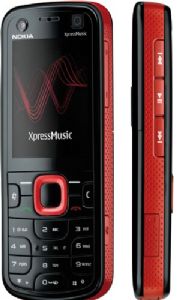 Most of the phones consistently appearing in the top 10 handset lists are feature phones, which is to say they are traditional form-factor phones involving a numeric keypad, small non-touch screen, and some added-in gimmick such as (usually) MP3 playback. The Nokia 5130-XpressMusic seems particularly popular, for example. But outside of North America and Europe, according to the survey, smartphones simply aren't in contention.
No surprise there, of course; in countries where the average daily wage is less than many in the United States spend on their daily coffee fix, iPhones or BlackBerrys are beyond even luxury.
The other stunning news is that, in these same less wealthy areas of the world, mobile phones are the primary method of accessing the Internet. Opera suggests the reason for this is that traditional telecom infrastructure is lacking in these countries, but the truth may be that existing infrastructure is simply massively overstretched, making connections unreliable, slow, or expensive. Needing little more than a tall building and power supply, cellphone towers are relatively easy to put into place, and networks can grow without significant hindrance.
There are a handful of other interesting nuggets in the survey. People in the United States and Europe are more comfortable shopping online, for example, than people elsewhere, although the overwhelming attitude appears to be neither comfortable or uncomfortable.
But what, if anything, do the results mean? First, it's proof that there's a massive thirst for the Internet around the world, even if that means people have to get it through their cell phones.
It could be argued that any business wanting to do well outside of north America and Europe should pay attention to how the Internet is potentially viewed there: through a tiny, two-inch screen, with data entered via a numeric keypad. Multimedia content or Flash is a definite no-no, for example.
However, while smartphones aren't yet popular in such areas, it's only a matter of time before the technology falls in price to a level where it becomes accessible. Technologies such as Google's Android, which reduces the cost of manufacturing a smartphone, might even speed up the move.
What's surprising is that, while the United States and Europe are still adapting to a mobile Internet, it's already arrived in the rest of the world. The driver has been simple necessity while mobile Internet is considered something of a luxury in North America. However, the mobile Internet is a wave that's sleeping across every continent.
It's coming to these shores too. If you doubt it, I advise you to spend a day on a college campus. There you'll find the predominant means of accessing the Internet is through various mobile devices. I don't know one college kid who doesn't have a laptop, and very few lack smartphones. Additionally, cloud services such as Google Docs are common within colleges because they allow collaborative working.
Young people are habitually unafraid of new technology, and they are tomorrow's workers. They will bring the same technological expectations to the workplace. Intel recently identified a new type of worker that it calls "highly mobile;" despite the name, highly mobile workers rarely leaves the office building but also spends surprisingly little time at their desk. Instead, they move around from meeting room to meeting room, or from space to space within the building, constantly staying connected and working wherever they lay their proverbial hat. Intel is full of tech-savvy people, of course, who adopt technology early, but such attitudes will eventually filter down to the rest of the corporate world.
The future of IT is going to be one of flexibility, and companies that lack this approach will lack a competitive edge. Workers will need to be able to access their data anywhere, and on practically any device. IT managers must start working on strategies right now to find ways of making this happen. This involves embracing mobile technology platforms, and also cloud data services.
Keir Thomas has been writing about computing since the last century, and more recently has written several best-selling books. You can learn more about him at http://keirthomas.com.