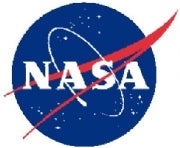 We humans have searched for evidence of extraterrestrial life for as long as we've been looking at the stars. That ages-old search might have finally turned up something big. On Thursday, December 2, several NASA astrobiologists will announce results "that will impact the search for evidence of extraterrestrial life".
What does that mean? Judging by the research interests of the scientists involved in the upcoming announcement, our guess is that this astrobiological discovery will have something to do with water, evolutionary biology, and aquatic bacteria.
We'll be covering the press conference and the discovery that'll be announced on Thursday after 11AM PST (2PM EST), so keep an eye on GeekTech, or watch the press conference on NASA's site. NASA will also show a video broadcast of the press conference to journalists at NASA Ames Research Center in Mountain View.
Until then, what do you think this discovery will be? Has extraterrestrial bacterial been discovered preserved in a meteorite? Have we seen evidence of life on a ocean-covered exoplanet? Let us know in the comments!
[Via NASA]
Like this? You might also enjoy…
Alessondra Springmann is not-so-secretly hoping that this discovery involves oceans on an Earth-like exoplanet. Follow her and GeekTech on Twitter.