If you've ever paid attention to the market share statistics for desktop operating systems you probably know that Linux is most frequently pegged at about one percent.
That's a dramatic underrepresentation, of course, due largely to the fact that Linux is free. Whereas Microsoft, for example, keeps careful count of each and every copy of Windows it distributes, in the case of Linux there's typically no vendor keeping count. Rather, users simply download, share, and enjoy the open source operating system to their heart's content without any official monitoring.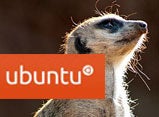 Functionally this works just fine for users. The problem is that it makes it too easy for software and hardware vendors, makers of device drivers, and critics of all kinds to discount Linux's importance in the marketplace. That, in turn, makes it less likely that new software will be ported to Linux, for example, or that key drivers will be created for the operating system; in short, it slows Linux's growth.
What can you do about it? Well, if you use Linux already, you can make it known at DudaLibre, which maintains its "We are more than one percent" Linux counter to prove that the operating system accounts for more than the standard estimates suggest.
Next time you're in the market for a new machine for your business, however, another way to help prove Linux's market worth is by buying the distribution you choose preloaded. Not only will it save you the trouble of installing it yourself, but it can also help make sure everything "just works" out of the box, with support for any glitches that may arise.
Perhaps even more important, though, is that since there is a vendor keeping count, your purchase is sure to be included in the next batch of market data.
There are a number of very good vendors that will preload a computer with Ubuntu or other Linux distributions. Here are some of the best Linux-friendly vendors to check out.
1. System76
Specializing in Ubuntu-powered laptops, desktops and servers, Colorado-based System76 is particularly notable because its success has just recently prompted it to start serving the United Kingdom as well. With a commitment to the ideals of open source software, System76 aims to help make it easy for consumers, businesses, schools and governments to make the transition to the world of open source software through world-class hardware, software and support. System76 ships to the United States, Canada, and the United Kingdom.
2. ZaReason
California-based ZaReason will install a variety of free and open source operating systems on its laptops, desktops and servers, including not just Ubuntu but several of its derivatives along with Debian and Fedora. International shipping is available.
3. EmperorLinux
Based in Atlanta, EmperorLinux has been supplying Linux laptops since 1999 to corporate, government, academic, and individual users. Customers can choose the hardware, the Linux distribution, and even the partition setup on their machine, which will be ready to use out of the box with full hardware support under Linux. International shipping is available.
Also specializing in laptops, California-based LinuxCertified offers a variety of installation, customization and training services as well, with support for a variety of Linux distributions including Ubuntu, Fedora, and openSUSE. International shipping is available.
With a long list of high-profile customers, New Mexico-based Los Alamos Computers offers both workstations and laptops with the customer's Linux distribution of choice preinstalled, though it recommends Ubuntu, Debian, and gNewSense in particular. International service is available.
6. Dell
Though it has a somewhat mixed history with regard to Linux, it would be remiss not to mention Texas-based Dell, which has been offering Ubuntu preloaded on select machines since 2007. As of this writing, one minitower and one Inspiron laptop are listed on the company's U.S. site preinstalled with Ubuntu.
Many other vendors ship computers loaded with Ubuntu and other Linux distributions, of course. For more comprehensive lists of such vendors around the globe, visit Ubuntu's Community Documentation page or similar lists available on TuxMobil and LXer.
Wherever you end up, though, know that your purchase will not only get you a powerful machine loaded with what's arguably the best operating system on earth; it will also help create some long-overdue realistic market statistics.
Follow Katherine Noyes on Twitter: @Noyesk.