According to the Environmental Protection Agency, Americans go through about 85 million tons of paper products annually. That's a 100-foot-tall Douglas fir per person, per year, not to mention the impact on the wallet.
It doesn't have to be that way, however. You can reduce printer waste and cut costs by reusing some of the paper that goes through your printer. Start with the drafts, misprints, and duplicate documents that would have been headed to the recycle bin anyway.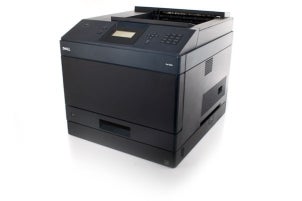 Most printers can permanently produce characters on paper without pressing all the way through to the other side. Since paper is usually printable on both sides, you merely have to take it, flip it over, and place it back into the printer's paper tray for reuse. You need to take a few precautions to minimize paper jams and other printing failures, though. Since the paper has already made its way through an inkjet mechanism or laser drum, the machinery bent and shaped it during the process, so it may not feed through the printer so easily the next time.
Loosen Up
Hold the stack of misprinted paper and move it around in an "S" shape; fan it out, as well. For laser printers, it's especially important to do this, since paper heated up during the laser printing process can end up more stiff and rigid than it would have with other types of printing.
Straighten Up
Look for any bent edges or creases in the paper, and fold them back into their original shape, level with the rest of the sheet.
Set the Guides
Make sure the paper-tray guides are lined up correctly, and are not loose. Again, this further reduces the possibility of a paper jam during paper reuse.
Put the Right Side Up
Consult your printer's manual or check any on-printer graphics to learn whether to place paper with the already-printed side up or down. For most printers, the printed side goes up. The orientation may differ if you're using a manual paper feed.
Follow these steps to avoid paper jams, and your misprinted paper will avoid the trash.