Verizon announced today it will light up its fast "4G" LTE network in 39 U.S. cities this Sunday, December 5. The company said earlier this year it would turn on the 39 cities by the end of this year.
The LTE cities include major markets like Boston, New York City, San Francisco, Los Angeles, San Diego, and many others. See the full list.
Verizon says two 4G-capable modems, one from LG and one from Pantech, will go on sale Sunday. Both will sell for $99 after rebate. The devices will be available at Verizon stores and at Verizon's website, company officials said.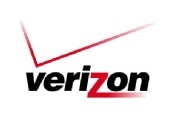 Verizon says no LTE-capable phones are available now, but that the company expects to make announcements about such devices at the Consumer Electronics Show in early January. The company says the phones will go on sale by mid-2011.
The new LTE data service will deliver speeds 10 times faster than those delivered by Verizon's current 3G wireless data network, the company says. Where LTE is available, customers can expect download speeds of between 5 and 12 megabits per second, and upload speeds of between 2 and 5 mbps, the company says. Verizon says its estimates are based on a "loaded" network, meaning one that supports the high numbers of subscribers normally connected to a mature commercial network.
Verizon's 4G data service will run on its LTE network, while its voice service will remain on its existing 3G CDMA network. So, on future Verizon LTE phones, it will be possible to conduct a voice call and access the internet at the same time.
Verizon will offer two data plans for its new LTE service. Under one plan, consumers can pay $50 per month for up to 5 gigabytes of data; another plan offers 10GB of data for $80 a month. Both plans require a two-year contract. For both plans, customers will be charged $10 per gigabyte of data used over plan limit.
Verizon says it believes the 5GB plan will not be enough data for most users of the faster network, and is meant as a way for people to sample the new service and move to the more expensive plan if need be.