As of this writing, printing from your iPhone (3G, 3GS, or 4) or iPod Touch requires the use of third-party software. Thankfully the iTunes Store is loaded with such utilities. We'll show you how to use Microtech's ePrint Free, a popular, easy-to-use application that works like most of the other printer apps out there. All you need is the app itself and a networked Wi-Fi printer. You'll need your computer and the desktop version of iTunes to install ePrint Free, but once you have it on your iPhone or iPod, you do not need the computer again; ePrint Free talks directly to your printer via Wi-Fi.
Step by Step
Step 1. Open iTunes. In the Apple Store, search for ePrint Free. Click the Free button to download.
Step 2. Connect your iPhone or iPod to your computer using a USB cable. When the ePrint Free download is complete, click Sync in iTunes to install it on your device.
Step 3. Make sure the iPhone or iPod is connected to the same Wi-Fi network as the printer.
Step 4. Launch ePrint Free on your iPhone or iPod.
Step 5. Select Add a Printer and enter your printer's IP address. If you don't know your printer's IP address, go to the Printers and Faxes control panel in Windows. Right-click on the network printer, and then click Properties. The printer's IP address will be listed under the Ports tab.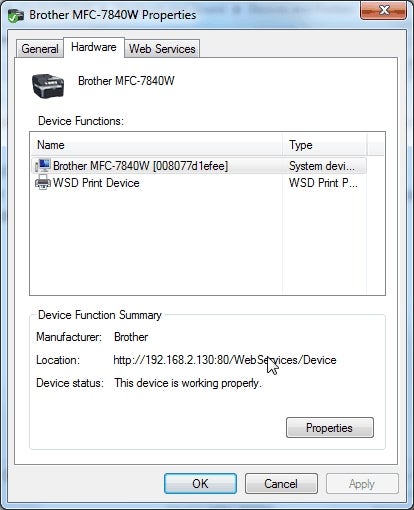 Step 6. Once you've entered the IP address in ePrint Free, select the type of paper in your printer, such as A4 or letter.
Step 7. On the same screen, select the default type of print job, such as Sheet for a photo-sheet layout or List for text.
Step 8. From ePrint Free's main screen, you can select what you want to print, such as a Contact card or Photo. To print a photo, select Camera. This option takes you to your Camera Roll. From there, select the photos to print.
Step 9. Click Print, and the photos will transmit to your printer.