Although the fax has fallen out of fashion, it's still a necessary form of communication for official documents and contracts. These days, many people lack a dedicated fax machine to send one quickly. Fortunately, PC software and services can step in to replace that aging device.
Step by Step: Using Your Phone Line with Windows 7
If you can connect your PC to your phone line, you can use the faxing tools built right into the Windows 7 operating system.
Step 1. In Windows 7, click Start, All Programs, Windows Fax and Scan, and press Enter. Windows Fax and Scan will launch.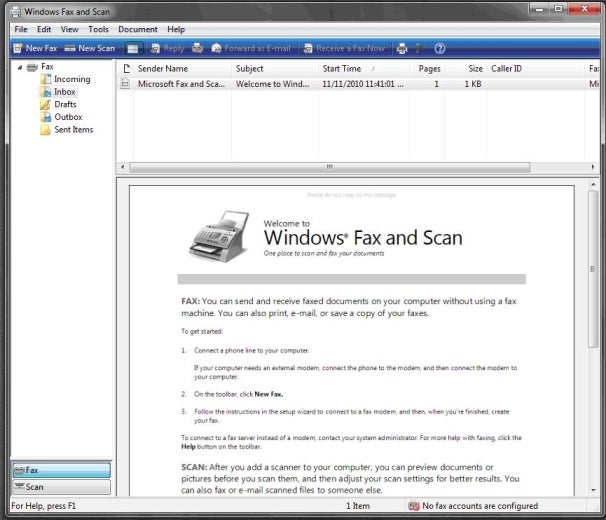 Step 2. Be sure the phone line is connected to the computer, and click New Fax in the upper-left portion of the toolbar. Follow the wizard to connect to the phone line.
Step 3. Fill out the new-fax form by entering the destination number, typing in your message, and attaching your documents.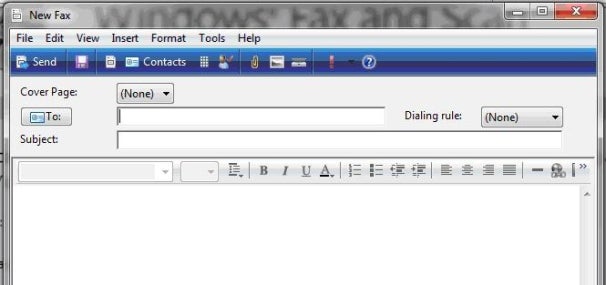 Step 4. When you're done, click the Send button to send the fax on its way.
Step by Step: Using an Online Service
If connecting your phone line to your PC is troublesome, you can instead use any of several online fax services. All you need to do is upload the document you want to fax, and specify its destination. Many services even let you send a certain amount of data for free. We'll demonstrate how this works using the popular FaxZero service. Sites such as eFax and GotFreeFax.com operate similarly.
Step 1. Go to the FaxZero Website and fill out the required sender and receiver information.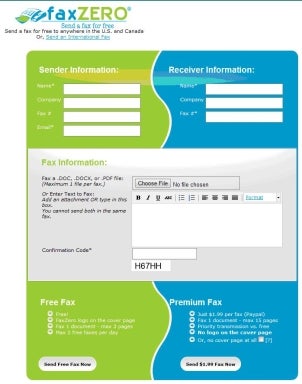 Step 2. Click the Choose File button to upload the document.
Step 3.Type in the confirmation code that appears on the site; doing so verifies that you are a human and not an automated program. Click Send Free Fax Now.
Faxing Paper
If you want to fax a physical document from your computer, you need to scan and save the document to your PC and then attach that file to your fax before sending via any of the above methods.