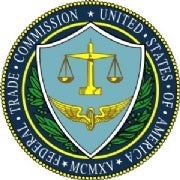 A Federal Trade Commission proposal to block advertisers from tracking your Web activity is being billed as the Internet equivalent of a "Do Not Call" list. Don't believe it.
The proposed "Do Not Track" list (PDF) would become a feature in Web browsers that you'd check off, automatically telling Websites not to monitor your moves. It gets messy when you start to consider granularity — how much information you might choose to allow — and the very idea of a government agency regulating the features of a Web browser, but all that is beside the point.
There are worse things to worry about than whether an Internet company uses personal information to serve relevant advertising. Call me biased if you want — ad revenue pays my bills — but as an Internet user I'm not too concerned with the gathering of personal information. What's more important is how Internet companies actually use that data.
Think of it this way: If you happen to visit Pepsi's Website one day, would it be so bad to see more Pepsi ads show up when you run a Google search? Or, let's say you talk a lot about music on Twitter. Would it be such a crime to see music-related promotions as sponsored trending topics? Probably not — and these are the kinds of things a "Do Not Track" list would prevent.
Meanwhile, there are more tangible privacy offenses that need to be addressed, like Websites that automatically sign you up for their newsletter without a chance to opt out, e-mail spam with impossible-to-find unsubscribe instructions and privacy policies that don't clearly spell out exactly what they're going to do with your contact information.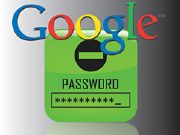 I'm not just talking about some little Web forum you signed up for on a whim, either. Major players such as Google and Facebook have stumbled on privacy with new initiatives this year. Google Buzz, for example, was careless about revealing users' contact lists to other people. Facebook's privacy blow-up stemmed from a feature that automatically publicized your activity on Websites (including Yelp and Pandora) to other users.
I'm not sure whether the FTC should punish Websites for transgressions like these — fear of regulation could certainly stifle innovation — but they're great examples of why a "Do Not Call" Internet equivalent should focus on data use instead of data collection. I don't care if some telemarketer knows what I like, as long as he doesn't call me to chat about it during dinner.
Do your own creepy Web tracking of Jared by following him on Twitter .