Samsung's Galaxy Tab just can't beat the iPad, with 85 percent of U.S. consumers preferring Apple's tablet to Samsung's, according to a recent consumer survey. The results are based on a study conducted by investment firm Piper Jaffray, which surveyed a paltry 65 people to reach its conclusion, according to Apple Insider.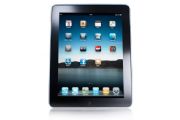 The investment firm quizzed those surveyed not only about which device they preferred, but also what they would be willing to pay for the popular tablets. The iPad is a 10-inch Apple iOS-based tablet, while the Galaxy Tab is a 7-inch Android-based device.
The so-called "perceived value" of the 3G iPad (16GB) in Piper Jaffray's limited survey reached $417 (the iPad retails for $629 at the Apple Store). The Galaxy Tab is only available as a 3G device and its perceived value was $283 (the Galaxy Tab's lowest retail price is $599 through T-Mobile).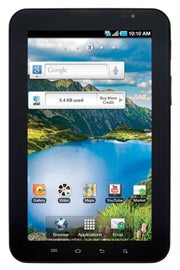 Despite the small number of people surveyed, Piper Jaffray's conclusion that the iPad is more popular than the Samsung Galaxy Tab is hardly surprising. The iPad currently has a much larger user base, and offers a variety of different models ranging in price from $499 to $829.
In October, Apple's last official count of iPad sales reached 7.46 million since launching the device in April. It took Apple 28 days to sell one million devices, less than 60 days to sell 2 million and 80 days to reach 3 million iPads sold.
Samsung has reportedly sold about 600,000 Galaxy Tabs worldwide during the device's first month of sales. The Galaxy Tab launched in the United States during the week of November 10, and Samsung hopes to reach 1 million devices sold by the end of the year.
Then there's the general popularity for Apple "iDevices" such as the iPhone, iPod, new Apple TV and iPad. Add to that the new and innovative third-party offerings on the iPad such as Virgin Digital Publishing's recently launched Project magazine, and it's clear the iPad is the device to beat.
That trend is likely to remain the same until Google releases a tablet-specific version of Android, which is now rumored to be Android 3.0 (Honeycomb). When Android for tablets comes out, the iPad could end up being overrun by numerous one-panel slate competitors, similar to what is happening to the iPhone right now.