Nvidia is looking to pack more CPU cores into mobile devices like smartphones and tablets as a way to improve performance while preserving battery life.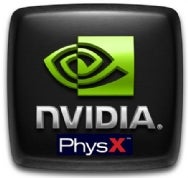 Most of the mobile devices today contain single-core processors, which are not enough to handle new mobile applications such as 3D gaming and video, the company said in a whitepaper published this week.
"Dual-core processors will be the standard in 2011, and quad-core is coming in the near future," Nvidia wrote.
Adding CPU cores for faster task execution can improve the performance of tablets and smartphones while retaining battery life, Nvidia said. Adding processor cores is an alternative to cranking up CPU clock speeds to boost performance, which could lead to excessive heat dissipation and power draw.
The mobile devices will follow the same trend seen to improve the performance of laptops and desktops. Chip makers Intel and Advanced Micro Devices continually added processor cores to PCs as a power-efficient way to boost performance. Today PCs run on dual-, quad- or six-core processors.
Nvidia is already shipping its dual-core Tegra 2 chip for tablets, which includes two Arm processor cores and a GeForce graphics core. The company previously said it would deliver Tegra 2 chips for smartphones in the fourth quarter.
Qualcomm has started shipping its first dual-core MSM8660 processor and has plans to ship test samples of a faster dual-core chip, the QSD8672, soon. Texas Instruments has said it may ship the dual-core OMAP4430 chip later this year. The chips could be powering mobile devices by next year.
Marvell jumped ahead of its rivals by announcing a triple-core chip for tablets in September. The chip includes two cores operating at the top speed of 1.5GHz, while the third core runs at 624MHz and is optimized for low-power computing. All of the chips carry CPUs designed by Arm.
No chip company has yet talked about plans to launch quad-core mobile chips. Nvidia did not respond to requests for comment on whether it would launch a quad-core mobile chip.
Experts have also pointed out that, beyond adding more cores, there are other techniques such as virtualization to improve the performance of mobile devices while saving battery life. Virtualization will help consolidate applications without wasting resources, which could save clock cycles that would otherwise be needed to perform tasks.
Experts have also agreed that smartphone and tablet application developers face a challenge in writing programs for execution across multiple CPUs, co-processors and hardware accelerators. Many applications fail to take advantage of the accelerators because they were written for execution across a limited number of cores on old chips, and a lot of the old code needs to be rewritten for the new chips.
But in the paper, Nvidia said that some tasks can be distributed and shared across workloads, giving the example of its Tegra 2 chip.
Nvidia this week said it would bring to mobile phones the CUDA framework, a set of tools designed to harness the parallel-processing capabilities of CPUs and graphics processing units to boost system performance. The technology could potentially supercharge applications like video rendering and gaming on smartphones and tablets.