Tomorrow is the big day for the long-awaited Chrome OS as sou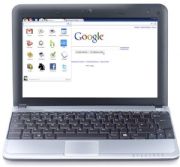 rces are suggesting that Google will unveil its netbook-only OS at the Chrome event on December 7 in San Francisco.
Rumors of the OS's unveiling — and the possibility of a Google-branded netbook — have been quashed by Google CEO Eric Schmidt, who claims Chrome OS won't be finished for at least a couple more months, but Engadget reports that a Chrome-powered netbook (Chromebook) will, in fact, be revealed tomorrow.
The future of the netbook is wildly uncertain. Does the Chrome OS and the Chromebook stand a chance? Here are three omens of certain failure — and three reasons it can succeed.
The Failure of Chrome OS
Wake Up: Netbooks are Dead
One question for Google: Have you been sleeping for the past year? Aren't you aware that netbooks are essentially dead?
Since the rise of the tablet — especially Apple's nearly unbeatable iPad — netbook sales have dropped to embarrassing lows. They're selling in the negatives ; something I didn't even know was possible. Quite simply, tablets are the future of personal mobile computing, and Google itself is pouring a lot of its resources into bolstering Android as a tablet OS.
If Google eventually decides to push Chrome OS into the tablet sphere, it will begin to eat into its own Android profits and could bring both operating systems crashing down.
Useless without Internet Connection
Chrome's Web-based OS — while not the first on the market — is a progressive idea that taps into consumers' increasingly cloud-reliant operations. While a Chromebook wouldn't be entirely dependent on the Web, most of its functionality would require an Internet connection.
Therefore, a Chromebook, in order to be useful at all, will need a built-in 3G or 4G connection as well as Wi-Fi to ensure road warriors can use it most of the time. Emphasis on most. But what about on an airplane? Or when you're rambling through the deep disconnected woods of Pennsylvania?
InfoWorld reports that Chrome OS "assumes that the world is ready to give up the traditional personal computing paradigm and live full time in the cloud. In reality, most users prefer a hybrid existence, with some of their data and applications stored locally, and others — typically the freebies, like Gmail — hosted online." That's a point that's hard to argue.
Software Compatibility
Love it or hate it, much of the world's computing productivity comes from Microsoft Office. It rules businesses, and while many organizations — including the federal government — are pushing systems into independent cloud platforms, it's hard to prophesize a day when the financial industry isn't reliant on Excel and companies requiring resumes formatted in Word. Compatibility matters, and Chrome OS will not run external software.
Google Docs is becoming more compatible with Microsoft Office, but it's not precisely the same, and I suspect deep-seated wariness will keep many organizations from switching to Google's online suite.
Speaking of compatibility, Chrome OS also won't run Android apps. So as Google developers rush to compete with Apple's plethora of apps, their work will all be useless on the Chromebook. Plus, more and more smartphones are powered by Android, so it's hard to believe that developers will build Chrome OS apps when the money is elsewhere.
The Success of Chrome OS
Simplicity of a Tablet in a Netbook
If Apple has proven anything in the consumer computing world, it's that simplicity (and aesthetics) matter.
Most people want a reliable computer and OS that runs as expected upon boot-up and won't confuse. That's why Chrome OS — centered on apps and a familiar Web interface, just like the iPad — has a good chance of appealing to the average user's eye and sensibilities. Plus it'll have a keyboard for those cagey about typing on a glass screen.
Robust Development Platform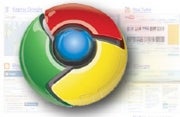 As much as the average consumer likes a streamlined interface, many others enjoy the traditional openness of Google services — one of the reasons open-source Android is so popular.
Chrome OS is based on Linux and expected to be as open as Android and will allow the tech-savvy to tinker under the hood, essentially granting the capability to create the netbook they've always wanted. Appealing to both sides of the functionality spectrum is a clever move by Google and one that'll bridge gaps in computing expertise.
Leverage Chrome Apps to Kill Traditional Software
So what if the Chromebook won't support Microsoft Office? Haven't we had enough of Microsoft's clunky, abhorrent software anyway? Though Google apps aren't as robust as needed to be true competition for Microsoft (yet), the Google Chrome Web App Store — also expected to be launched at tomorrow's event — could feature a glut of powerful, intuitive, and competitive services that'll make consumers and businesses alike reconsider their addiction to traditional software. If we are, in fact, pushing most of our productivity and storage into the cloud, Google's cloud-based apps could be a smashing success.
Omens abound of the success and failure of Chrome OS and the Chromebook. What are yours?