It would be foolhardy to proclaim the death of the PC in a year in which Windows 7 was key to record quarterly sales for Microsoft. The top stories of 2010, however, show that the PC for many people around the world has already become just one of several devices used to tap the Internet and a world of applications for entertainment and business — and that increasingly, the main Internet access device is not a PC. The billions of devices connected to the Internet globally are also giving rise to data and security issues for the wired and mobile worlds alike. Microsoft Chief Software Architect Ray Ozzie's farewell note to his colleagues in October warned them that the PC software giant has to brace for a "post-PC world." News flash for Mr. Ozzie & Co.: The post-PC era has already begun.
Here, not necessarily in order of importance, are the IDG News Service's picks for the top stories of 2010.
Apple does it again: the iPad sets a new direction for computing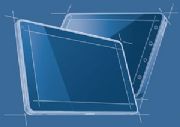 When Steve Jobs introduced the iPad at the end of January he asked, "Is there room for a third category of device in the middle, something that's between a laptop and a smartphone?" The answer is yes. Though early critics blasted it for being an overblown iPhone, shipments of the iPad tablet totaled more than 7 million by October. After ushering in the personal computer era with the Apple II, changing the music industry with the iPod and the phone market with the iPhone, Apple has helped create another product category. Samsung, Toshiba, Acer and HP are gearing up their own tablets, and there will be a wide variety of the devices on display at January's Consumer Electronics Show. Gartner expects tablet sales worldwide to reach 54.8 million units in 2011, displacing around 10 percent of PC units by 2014.
Microsoft plays catch-up with Windows Phone 7
By November, when it started selling Windows Phone 7, Microsoft's share of the booming smartphone market had shrunk to 2.8 percent. The company is not hurting for cash, but to keep up its current growth rate it badly needs a hit in the mobile phone market. Global mobile phone sales in the third quarter alone totaled 417 million, compared to a forecast 352 million for PC sales for the entire year, according to Gartner. The rapidly growing smartphone category accounts for about 20 percent of all mobile phone sales and in emerging markets more than 90 percent of 18- to 27-year-olds use mobile phones as their primary access to the Internet. WP7 differentiates itself from rival OS by categorizing applications, services and Web content under hubs, and Office integration will be important for professionals. But with sales of iPhones and Android devices booming, and RIM's BlackBerry a favorite for corporate users, Microsoft has an uphill battle.
Verizon launches LTE network — 4G or not, it's next generation
Verizon Wireless's launch this month of its high-speed LTE (Long Term Evolution) network in 38 U.S. cities capped a year in which long-planned, next-generation wireless networks around the world became a reality. Verizon laid claim to offering the first significant nationwide LTE network but was beaten to market by regional provider MetroPCS in the U.S., where it also battles Wi-Max and HSPA+ networks. Globally, in the last month alone Vodafone in Germany, Telenor and Tele2 in Sweden and NTT DoCoMo in Japan announced pricing for LTE services. Meanwhile, the ITU declared that the only technologies that qualify as 4G are an upcoming version of LTE called LTE-Advanced, and the next generation of WiMax known as IEEE 802.16m or WirelessMAN-Advanced. But both LTE and WiMax, unlike current cellular networks, are end-to-end IP networks. LTE, Wi-Max and HSPA networks advertise download speeds starting at 3M bps (bits per second) to 5M bps, further fueling the global mobile revolution.
HP ousts Hurd as boardroom soap opera continues
HP shocked the IT world at the beginning of August by announcing that CEO and Chairman Mark Hurd had resigned, following an investigation into claims that he sexually harassed a former contractor to the company. Hurd did not break HP's sexual harassment policy but he did violate standards of conduct in his expense report filings (reportedly for charges incurred while working with the female contractor in question). Hurd took the helm at HP after the board fired Carly Fiorina in 2005 for failing to capitalize on her acquisition of Compaq. Hurd led HP to edge out IBM as the world' largest IT company. Hurd had been delivering great results but apparently his slash-and burn methods of curbing costs made enemies. To replace Hurd, HP named Leo Apotheker, who had been forced out SAP in February after the ERP maker stumbled during its move to cloud technology. But supporters say Apotheker is a good choice to lead HP as it beefs up its software offerings in order to provide the one-stop-shop sort of services necessary to stay on top of competitors like IBM, Oracle and Dell.
Google in China: A geopolitical thriller
The saga of Google in China this year shows what can happen when the irresistible force of the Internet meets the immovable object of a paranoid state bureaucracy. Google in January declared that a "highly sophisticated and targeted attack" on its infrastructure, coming from China and possibly involving employees, had resulted in some of its intellectual property being stolen. Google, which decided to stop censoring search results in China, said the December attack on its servers had targeted the Gmail accounts of Chinese human rights activists. In March, Google began automatically redirecting Internet traffic from its Chinese site to its site in Hong Kong, which provides uncensored search results. The move angered Chinese officials and threatened to derail the renewal of the company's operating license. To win over Chinese officials, rather than redirecting traffic automatically, Google decided to send visitors to a "landing page" with limited services, from where they can choose to click on a link leading to the Hong Kong site. The compromise resulted in the renewal of Google's license. Intellectual property rights and the battle over access to data, however, are issues that will no doubt continue to shade relations between Western companies and the Chinese government.
Stuxnet: Industrial systems under attack
Security experts have been warning for years that industrial systems could be hit hard by a cyberattack. This year it finally happened, with the discovery of the first worm written specifically to disrupt large-scale industrial systems. Stuxnet first looked like it was created to steal industrial secrets. But in September researchers said the worm was probably built to sabotage Iran's nuclear program. One expert, noting that Stuxnet looks for specific Siemens settings on Programmable Logic Controller (PLC) devices, said it was probably targeting the Bushehr nuclear reactor. At the end of November, Iranian President Mahmoud Ahmadinejad acknowledged that Stuxnet had created problems for some of the country's nuclear centrifuges. The success of Stuxnet helps insure that the first worm that targeted industrial systems is not the last.
International teamwork breaks up Zeus botnet crime ring
Over the course of several days starting at the end of September, authorities in the U.K., the U.S. and the Ukraine arrested more than 100 people involved in a criminal ring that exploited the Zeus botnet. The Zeus Trojan horse program uses keystroke logging to steal online banking information. The crime ring utilized the Trojan to rake in more than US$200 million, police say. Those arrested in the Ukraine were supposedly the technical brains behind the gang. Those in the U.S. and U.K. were charged with creating bank accounts with fake passports and false names as well as receiving money transfers from victims' accounts. The Zeus arrests show that international cooperation will be needed to fight international gangs of online scammers. Later in October a take-down operation conducted by Dutch police, security experts and Armenian authorities resulted in arrests to break up a gang running the Bredolab botnet, a massive generator of spam.
Google Street View feeds privacy debate
In May, Google acknowledged that it had inadvertently recorded Web traffic data from unsecured Wi-Fi networks. The data had been transmitted by Google's Street View cars as they prowled cities and towns, taking pictures used by services such as Google Maps. The Street View cars were supposed to record SSIDs, or Wi-Fi network names, as well unique MAC addresses but also ended up logging email and Web sites users were visiting. The admission sparked outrage in the U.S , Europe and Asia. Private lawsuits were filed in jurisdictions in California, Washington, D.C., Oregon, Illinois, Massachusetts and Pennsylvania. Investigations were also launched by government authorities in the U.S., France, Germany, the U.K., Italy and France. The brouhaha caused Google to delay the launch of Street View services in some cities. With the privacy and online data security practices of other online giants, such as Facebook, also coming under public scrutiny, regulatory authorities are bound to keep a watchful eye on their next steps.
China claims supercomputer crown
China unveiled at the end of October a supercomputer incorporating thousands of graphics chips and capable of achieving a sustained performance of 2.5 petaflops. In mid-November, the Top500 list of supercomputers made it official: China's Tianhe-1A topped the list. Placing second was the U.S. Department of Energy's Oak Ridge Leadership Computing Facility's Jaguar system, reported to run at 1.75 petaflops. The race to the next level of supercomputing is on, with China declaring it will build by 2015 at least one system capable of 50 to 100 petaflops, and between 2016 and 2020 will build an exascale system (an exaflop is thousands times faster than a petaflop). The U.S. has made initial steps in exascale funding but has not reserved funds specifically for work to begin.
The tech sector bounces back
After getting off to a good start for the year, tech stocks slumped for most of the third quarter as fears of a double-dip recession dampened investor confidence. But IT companies, reporting strong sales especially to businesses, started to lead markets after the U.S. Labor Day holiday at the beginning of September. Apple and Intel, for example, reported record revenue and profit, while Microsoft announced it had the most sales ever for its first fiscal quarter. By November tech shares were back up to where they were two years ago when Wall Street crashed in the wake of Lehman Brother' collapse. Acquisitions highlighted a dynamic market in which cash-rich vendors are willing to spend top dollar to broaden their portfolio of services. Multibillion dollar deals included: Intel's purchase of McAfee for $7.68 billion; HP's $1.5 billion purchase of security vendor ArcSight and its $2.35 deal for 3Par; and IBM's $1.7 billion acquisition of Netezza. Now the question is whether the job market will improve enough to spur consumer IT spending back to pre-recession levels.