Apple introduced its iPhone App Store in 2008, and it was an instant success. People began to talk of to a modern-day gold rush as software developers made significant amounts of money selling all kinds of apps, ranging from simple and fun all the way to sophisticated and vital.
The App Store success story surprised many commentators. After all, it was merely a software download service. But they had underestimated Apple. The App Store cleverly emphasized the expandability and utility of Apple devices ("There's an app for that!"), a concept new to the smartphone universe, but the killer blow was tying the App Store into the iTunes ecosystem.
Trusted payment processes were already in place, and users could grab software alongside music and movies. Software was turned into just another electronic commodity, and got rebranded along the way.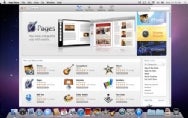 Despite this success, which was extended to the iPad, it came as a surprise when Apple announced earlier this year that it would introduce an App Store for its Mac computers. The rumours are that this will see the light of day before Christmas for OS X Snow Leopard version 10.6.
Since the birth of the Mac in the mid-1980s, there's been a healthy shareware scene encouraging the creation of third-party applications. Sites like MacUpdate.com have lead the way. Is a Mac App Store even necessary?
The question is what the Mac App Store can offer that third-party providers don't, or can't.
The first highlight is integration with the Mac operating system, which brings ease of use. Let's not forget that ease of use is supposed to be the Mac's raison d'être–even if, in my experience, Macs tend to be favored by savvy power users.
It will be a piece of cake to find, download, and pay for apps, all without having to open a Web browser window. Absolutely anybody will be able to install apps, including those who don't understand the principles of software installation. This seamlessness is arguably a first for any mainstream operating system; the user will click to download, pay if necessary, and then the app will appear in his or her list of applications.
On the other hand, standalone software installation is uncharacteristically complicated on a Mac, usually involving unpacking and mounting an archive file, and then dragging the application's icon to where you want the program to live on your hard disk.
Second among the Mac App Store highlights, there will be a guarantee of quality and safety via Apple's rigorous app approval policies. This isn't so great for software developers, who have often railed against it, but for end users it means there should be few if any "me too"-style apps, such as fart apps and egg timers, that clutter up the software lists.
Additionally, it appears Apple is only allowing the distribution of full functionality applications via the App Store–both free and paid-for–so we'll see no waste-of-time shareware demos that don't do much other than beg for a registration fee, or "freemium" software that offers some functionality but demands a fee to unlock anything useful.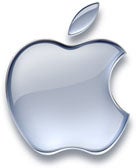 Again, this has ruffled the feathers of some developers, and it's a typically status-quo busting move by Apple, but it will be ultimately healthy for end users, and may force developers to seek alternative methods to entice users to purchase.
The Mac App Store also will keep track of software versions, meaning that users always get the latest updates. This is not only useful but also vital for security.
So does all this mean that the Mac App Store be a success?
It's hard to make a judgement call with Apple's grand plans because Apple simply doesn't exist in the same universe as every other vendor. But the Mac App Store is perhaps less of a dead certainty than the iPhone App Store.
The iPhone and iPad platforms are extremely receptive to small, focused applications that are either useful or entertaining for people who are out and about. Often the apps make clever use of the hardware built into iPhones and iPads, such as the accelerometer, GPS location services, Wi-Fi, or the touchscreen.
By contrast, Macs lack any innovative hardware above and beyond that found in any other PC (apart from, perhaps, pointing devices, but it'd be awful if we saw lots of apps that simply riff on touch gestures).
Additionally, OS X is more sophisticated and complete compared with the iPhone iOS, so there is less need for apps to fill in the functionality gaps, and it's perhaps harder to add in anything truly innovative. Outside of applications such as Microsoft Office and perhaps Mozilla Firefox, few Mac OS X users get the urge to add in applications after they've booted for the first time. That's the whole point of a Mac; it just works.
That said, schemes such as MacHeist have proved that there are some extremely innovative apps out there for Macs (a.k.a. shareware). MacHeist was effectively a precursor for the Mac App Store in that it picked out software gems from the rough. Several items from previous MacHeist offers see regular use on my Mac, and I would never have known about them had it not been for MacHeist.
However, there is one overlooked area where the Mac App Store could be a success: gaming. Apple has always been ambiguous when it came to gaming, which is a little odd, considering the emphasis on entertainment throughout its computing platforms. The arrival of the Steam games distribution platform on Mac might just have heralded a new era, however, and there's been significant speculation that Apple might finally show its hand in what is perhaps the only area of personal computing where it doesn't have a significant presence.
Keir Thomas has been writing about computing since the last century, and more recently has written several best-selling books. You can learn more about him at http://keirthomas.com and his Twitter feed is @keirthomas.