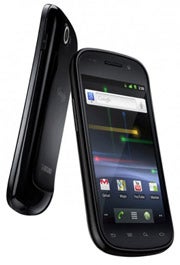 Google's lead Android developer Andy Rubin tweeted that the company is activating more than 300,000 Android phones each day. This equates to more than 9 million Android phones activated per month, despite reports that the platform's activation numbers were plummeting as of late.
"There are over 300,000 Android phones activated each day," Rubin's landmark announcement message read, just four months after Google said it is activating more than 200,000 phones per day.
The growth is because of the sheer number of Android smartphones launched in recent months, and the numbers are calculated without counting tablet activations. Samsung said it has sold more than one million Galaxy Tab tablets already, so if tablets were to be included, the total activations per day figure would be even larger.
A Numbers' Debate
Apple CEO Steve Jobs took exception to Google's calculations back in September, after the company said it was activating around 200,000 phones per day, claiming Apple activates more than 230,000 iOS devices per day. Jobs then said in October that Apple was activating 270,000 iOS devices per day on average, with occasional daily peaks of 300,000.
Nokia also joined the competition in September, saying it sells 260,000 phones per day, but it didn't say whether these were smartphones only or a combination of smartphones and its feature phones.
Apple's numbers are a combination of iPhones, iPads and iPod Touches, all running iOS; the company doesn't count software upgrades. Google claims its figures are smartphones only, but did not say whether software upgrades are included (something that Jobs hinted at in September).
However, one thing is for certain: Android's strength lies in the number of devices running the mobile OS, whose combined numbers are now probably overtaking Apple's numbers, regardless of which way you count it. The difference is that not a single Android phone managed to pull in the sort of sales figures of any iteration of the iPhone: 1.7 million iPhone 4 were sold in just three days after launch, and 14.1 million units through September.
Google's Android is now the second-most popular mobile operating system in the world – behind only Nokia's Symbian OS, according to Gartner's third-quarter report. Apple's iOS comes in third, followed by Research In Motion's BlackBerry OS, and Microsoft Windows Mobile.
Follow Daniel Ionescu and Today@PCWorld on Twitter