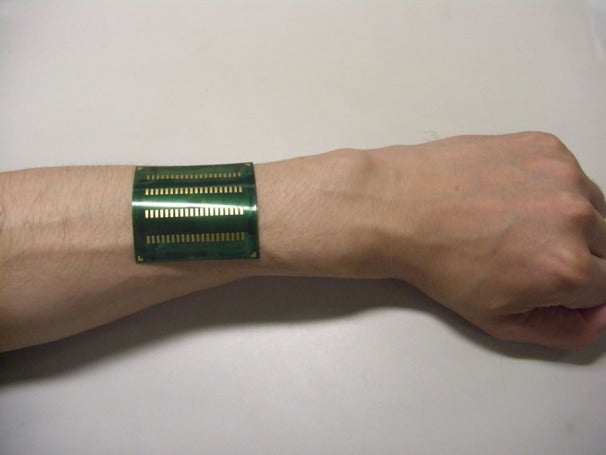 Energy is everywhere–from light to heat to wind and everything in between. And in this era of high fuel prices, we need to find more ways of capturing it on the cheap. And Fujitsu might have come up with an effective way of doing so. Fujitsu's so-called energy harvesting technology works by collecting energy from various sources, such as ambient light, vibrations, ambient heat, and radio waves.
What makes this technology unique is that, unlike technology like solar cells, Fujitu's technology can harvest more than one type of energy at a time–more specifically, light and heat. Fujitsu based the technology on an organic material that it says is inexpensive to use (thoughFujitsu did not say what this organic matter was).
Fujitsu's press release gives more detail into how this new technology works–give it a read if you're curious about the nitty-gritty.
This sort of technology has countless uses: For example, it could be used in to power medical monitoring equipment without requiring wiring or batteries, as Fujitsu suggests. Or maybe it could be made into gadget-charging T-shirts–plug your smartphone into it for a little extra juice. And who knows? Depending on how much energy this technology produces, it could be put to use elsewhere, such as in cars.
But don't hold your breath for human-powered gadgets: Fujitsu plans on testing this technology until 2015.
Like this? You might also enjoy…
Follow GeekTech on Twitter or Facebook, or subscribe to our RSS feed.