Another year is coming to a close and with it the endless parade of year-in-review articles rehashing the triumphs and tragedies of 2010. We've already seen Yahoo's top searches of 2010 showing that Yahoos this year were most concerned with the BP Oil Spill, World Cup in South Africa, Miley Cyrus, Kim Kardashian and Lady Gaga. Now it's Google's turn with a look at what its millions of users have been interested in this past year.
You can find the complete list at Google's Zeitgeist page that includes an HTML 5-based interactive visualization of Google's yearly search data. The search giant has also included its typical wide ranging categories for news, celebrities, entertainment, homemaking, sports, science and technology, humanity, cities, YouTube videos and even a quirky section that highlights the weirdest searches of 2010.
Here's a look at some of the highlights from Google's Zeitgeist 2010.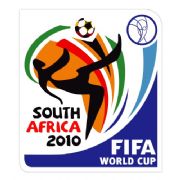 Top 5 Global Events
1. World Cup
2. Vancouver Olympics
3. Haiti Earthquake
4. BP Oil Spill
5. Ash Cloud
Vuvuzelas and Maple Leaves topped the world's most-searched events this year thanks to the World Cup in South Africa and the Olympics in Vancouver. Two tragedies–the earthquake in Haiti and the BP oil spill–took the third and fourth spots. And rounding out the top 5 global events on Google was the Icelandic ash cloud that halted air travel across Europe for several days and stranded over five million travelers in airports across the continent. Notable events missing from the top 5 included the Pakistan floods, earthquake in China and the Chilean miner rescue.
Fastest Rising (Global)
1. Chatroulette
2. iPad
3. Justin Bieber
4. Nicki Minaj
5. Friv
6. Myxer
7. Katy Perry
8. Twitter
9. Gamezer
10. Facebook
It turns out 2010 wasn't the year of the tablet, but the year of Chatroulette. The Webcam-powered random chat service that connected users with strangers–and frequently led to X-rated encounters–topped the iPad as the fastest rising Google search worldwide. Apple's iPad was next, followed by the Canadian teen sensation Justin Bieber, Trinidadian hip hop artist Nicki Minaj, gaming site Friv, mobile phone ringtone and wallpaper provider Myxer, Katy Perry, Twitter, Gamezer and Facebook.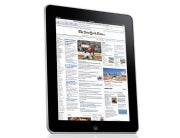 Fastest Rising (United States)
1. iPad
2. Chatroulette
3. iPhone 4
4. World Cup
5. Justin Bieber
6. Myxer
7. Facebook
8. Grooveshark
9. Glee
10. Mocospace
Chatroulette may have been a global sensation, but Americans were more interested in Apple's tablet than pornographic Web chat in 2010. Third place went to the iPhone 4, although you have to wonder if that was for the iPhone's good points or its bad. The rest of the list wasn't that different from global searches with the notable exception of Fox Television's Glee in ninth place. Finishing off the top 10 was Mocospace, the mobile device-centric social network.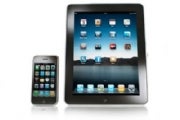 Fastest Rising Gadgets (United States)
1. iPad
2. iPhone 4
3. Evo 4G
4. Palm Pre Plus
5. Sony Google TV
6. Duracell Mygrid
7. Nokia 5530
8. Sony Reader
9. Kindle
10. iPod Touch
Shock of shocks, the most searched for gadget of 2010 was the iPad. The Apple tablet went from a rumored giant iPod Touch in 2009 to a highly popular device that redefined what a tablet computer could be. It's no surprise the latest iteration of Apple's smartphone followed the iPad in top gadget searches. Apple's iPhone 4 once was lost, then found, and then received good reviews followed by the antennagate scandal. Next were Sprint's Evo 4G, the Palm Pre Plus and Sony Google TV, which if I had to guess might be one of the fastest falling tech gadgets by the end of 2011. Interestingly, Sony's Reader was ahead of Amazon's Kindle by one spot in Google's gadget search rankings.
What is…(United States)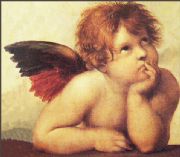 1. Love
2. Skype
3. Lupus
4. Gluten
5. Gout
6. Twitter
7. Autism
8. 3G
9. K2
10. HPV
If you've ever searched Google late at night for answers to burning philosophical questions, turns out you're not alone. The top "What is…" search of 2010 was "what is love?" Unsurprisingly, wireless broadband technology sent people running to Google ask what exactly is 3G? I have to say I'm surprised the marketing baloney that is 4G didn't make this list. Rounding out the top 10 was HPV (human papillomavirus), which suggests many people forgot to search for "what is a condom?" in 2010.
The Zeitgeist fun isn't over just yet, Google also made an accompanying YouTube video this year replete with semi-gratuitous Google product placements. How many can you find? I counted 8.
Connect with Ian (@ianpaul) on Twitter.