Most of us favor one mobile carrier over its rivals, though the reason for our preference range from well-matched voice or data plans to superior network coverage in your area. But whatever the reason, you probably want to use the best phone your carrier offers. Lucky for you, the experts here at PCWorld have compiled a list of the best cell phones, by carrier, to help you out in picking your next phone.
The only carrier not to feature an Android phone in its premier spot, AT&T instead gives top billing to the Apple iPhone 4. The well-rounded iPhone does well in areas of multimedia and simplicity. With a truly iconic design and a store full of over 300,000 apps, the iPhone packs a punch in both versatility and function.
Lighter than the iPhone 4 and equipped with a Super AMOLED, the Samsung Focus is a great phone for anyone looking to check out all the features of Windows Phone 7. The Focus's 5-megapixel camera produces sharp, high-quality images, and the phone performs well over AT&T's 3G network. Though Windows Phone 7 has its own app store, the offerings there are no match as yet for those at Apple's App Store and the Android Marketplace. The Windows Phone 7 OS is still young, however, and it's a legitimate alternative for people who aren't satisfied with iOS or Android.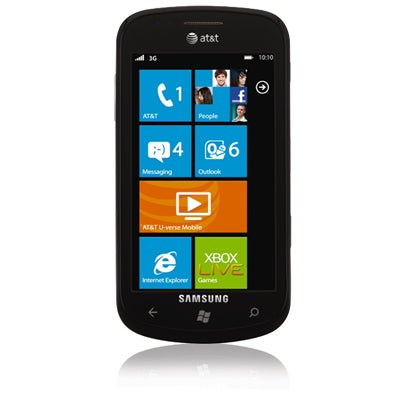 Our top smartphone overall, the Samsung Epic 4G can access Sprints 4G network for blazing fast streaming of movies, music, and other Web content. The Epic 4G has one of the best keyboards we've ever seen on a mobile phone. Like T-Mobile's myTouch 4G, the Epic comes with a front-facing camera for video chat. These features, combined with Samsung's fantastic Super AMOLED display technology, make the Epic 4G the best phone on Sprint.
Another 4G Sprint phone, the HTC EVO 4G has a superb 8-megapixel camera and includes a front-facing camera for video chat. The EVO is great for people who want the performance of the Epic 4G, but have no need for a physical keyboard. You can't go wrong with this stylish HTC powerhouse.
T-Mobile's myTouch 4G takes advantage of T-Mobile's speedy HSPA+ network to achieve faster download and browsing speeds. With a front-facing camera and HTC Sense, the myTouch 4G is definitely T-Mobile's top-of-the-line phone. If you don't like typing on a touchscreen, consider the HTC G2–another phone that takes advantage of T-Mobile's HSPA+ network, but one that has a QWERTY keyboard.
Though the Google Nexus One ranks higher, it is no longer available for purchase. But the Samsung Vibrant is a great multimedia device and comes equipped with a beautiful Super AMOLED. This featherlight phone comes preloaded with James Cameron's Avatar to show off its screen's display capabilities. If you're dead set on getting a Nexus phone, your best bet is to wait a little longer and then pick up the Nexus S, which is slated for release in less than a week.
Our Verizon list is dominated by Android phones, led by the Motorola Droid X. Its massive 4.3-inch display makes the Droid X a great portable media player, and the phone's quick processor gives the phone a speedy feel overall. The device's large screen and sleek design firmly establish the Droid X as the top phone on Verizon's network.
If you want all of the Droid X's power, but you aren't crazy about its size and design, the HTC Droid Incredible may be for you. HTC Sense, a skin for Android, gives the operating system a more polished look and adds some cool features, including a social media aggregator and a 3D weather app. The phone definitely lives up to its name: The device's stunning AMOLED display and good camera make it a solid alternative to the Droid X.