During my recent series on Windows Explorer, many readers wrote to express their frustration that Microsoft offers no instruction on using the tool.
And it's true. Even if you buy the retail version of Windows (something few people do), it's not like it comes with an instruction manual. So how is a novice supposed to figure out things like working with files and folders?
Believe it or not, Microsoft does have a great reference guide devoted to exactly that subject. It's called, aptly enough, Working with files and folders, and it's available online.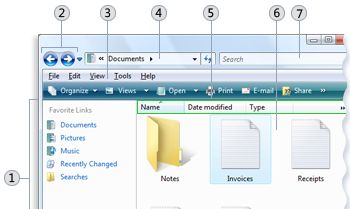 Written in very plain English, the guide explains what files and folders are, how Windows organizes them, how to copy and move them, and so on. It's very thorough, but short enough that you could print it and keep a hard-copy on hand for easy reference.
And if you visit Microsoft's main Help & How to site, you'll find loads of equally useful resources for all versions of Windows. Definitely worth bookmarking.