Of the 25 billion Tweets sent in 2010, technology dominated, even managing to beat the riot-causing coif of the decade, Justin Bieber.
The Top 10 Trending Twitter Topics of 2010 (that's a mouthful) showed a rise in international social consciousness, with the BP Gulf Oil Spill hitting number one and the earthquake in Haiti — a story told largely through social media — coming in at number four.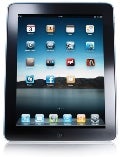 In terms of technology, Apple predictably scored the most salivating views: the iPad was number six, one slot ahead of Google's Android OS.
Twitter broke down the year's trendiest topics into categories. In the tech section, Apple received four mentions, mostly weighted toward new hardware; and Google got two: one for Android OS, another for Google Instant. Here's the complete technology list:
1. Apple iPad
2. Google Android
3. Apple iOS
4. Apple iPhone
5. Call of Duty Black Ops
6. New Twitter
7. HTC
8. RockMelt
9. MacBook Air
10. Google Instant
The iPad also collected beaucoup kudos in Google's 2010 Zeitgeist, landing the number one spot in fastest rising topic, both internationally and in the U.S., and fastest rising gadget.
Twitter's list contains few surprises. Call of Duty: Black Ops is a hugely popular video game; Twitter people obviously care about the new Twitter; and Apple seems permanently tattooed on the consumer's collective consciousness.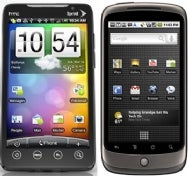 What I found refreshing was HTC and Rockmelt's addition to the ranks.
Over the course of 2010, HTC has created some of the most impressive Android smartphones available — and perhaps some of the greatest smartphones ever. The HTC EVO 4G was hailed by PCWorld as one of the best Android smartphones yet, and the HTC Incredible — a sleek and powerful device — sold out in droves.

Rockmelt — dubbed the "Facebook of Web browsers" — capitalized on the world's obsession with social media and, by association, oversharing. Though Rockmelt's arrival earned big yawns from many who questioned why we need yet another Web browser, the startup's viral disposition highlights the social power of the Internet — a sentiment shared by Jodi Olson of Twitter's corporate communications department. She wrote on Twitter's blog:
"These Trends indicate the things that are most meaningful in our lives. Each day on Twitter, people tweet about news, sports, entertainment and cool new technology–and everything else in between. The list of 2010 Twitter Trends reflects what's happening in our world, demonstrates the power of turning any event or story into a shared experience, and underscores Twitter's value as a real-time information network."