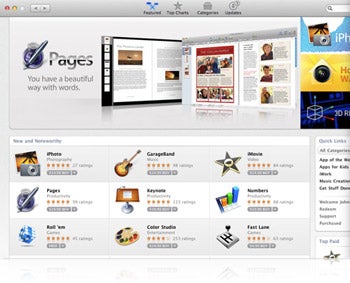 As Apple prepares to launch a Mac App Store for Mac OSX computers a rival effort is underway by Cydia to offer a similar unofficial offering. Cydia is no stranger to Apple. Cydia is an extremely popular app store alterative destination for the estimated 10 percent of owners of jailbroken iPhones.
Jay Freeman, the man behind the app store for jailbroken iPhones, reportedly said he would shortly introduce a similar alternative on Macs. At a developers conference this weekend, Freeman, widely known as Saurik, announced that a Cydia-like application store for Macs would be launched shortly after Apple introduces the Mac App Store. The Mac App Store should be available in January 2011, and will also be part of the next Mac OSX major version called Lion.
The Cydia store for iOS devices is used on around 10 percent of (jailbroken) Apple phones, according to Freeman, which would equate to around 10 million devices in total. The iOS Cydia store has over 30,000 applications on offer (both paid and free), including applications that Apple rejects for various reasons. Among these applications you can also find pirated apps, which you would normally have to pay for, but the store does not actively promote them.
The Apple Mac App Store aims to make it easy for users to find, download and pay for apps, without having to move around various websites to download their software. Apple will put every app submitted in the Mac App Store through its infamous approval process. Also, there won't be any trials, in-app purchases or product keys.
However, due to these limitations in the upcoming Mac App Store, Freeman believes that his Cydia alternative for Macs will be a much more attractive platform for developers.
Will you be using the Apple Mac App Store? What about the Cydia alternative? Is this something you would be interested in using?