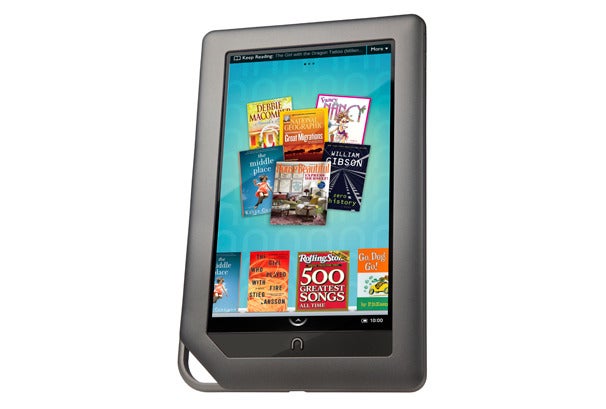 Once we heard that the Nook Color was rooted, we knew it was only a matter of time before the e-reader exploded–err, could access the Android Market. If you have always wanted to install Android apps on your Nook Color and are up for following a few pages of involved instructions and mucking about with the command line, this is the hack for you.
First off, you'll need to have rooted your Nook Color and the Android Debug Bridge, as well as a Gmail account. Why Gmail? Part of the black magic necessary in this hack requires logging into the YouTube app with a Gmail account. You've been duly warned.
Due to the complicated nature of this hack, if any step goes awry, you'll need to flash your Nook Color back to its stock ROM, and will have to re-root it again before attempting to get at the Android Market. Admonishments, warnings, and unfriendly red letters too daunting for you? My guess is that it won't be long before a streamlined method exists that involves clicking one button to install the Android Market on your Nook.
Until then, support your local Nook/Android developer–we hear they like being taken out to dinner as encouragement to make slick hacks for Barnes & Noble's e-reader.
[Nook Devs via Jesse Vincent]
Like this? You might also enjoy…
Follow Alessondra Springmann and GeekTech on Twitter.