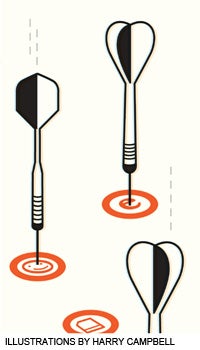 No need to search all over the Web for the best sources of video, music, photo tools, or social connections. Here's our collection of the 13 top sites for entertainment.
For more of the finest online destinations, see "The Web's Best Productivity Sites" and "The Web's Best Travel, Shopping, and Dining Sites."
TV and Movies
The Web has come a long way since YouTube turned watching video online into an international obsession. Today you can not only fritter away your afternoon watching people make fools of themselves on your PC, but you can also stream full-length feature films and this week's hottest TV shows to just about any screen in your home.
Leading the way in online video is Netflix (from $8 monthly), which streams TV shows and movies to your computer and a host of other devices, including the Roku streamers, Apple TV, Microsoft Xbox 360, Sony PlayStation 3, Nintendo Wii, and a rapidly expanding list of HDTVs and Blu-ray players. Netflix's streaming-movie selection is still underwhelming at the moment, but it has tons of great television material, and the catalog is constantly growing.
Quickly gaining ground, with a fresh list of television programs and movies that serves as a worthy complement to Netflix's selection, is Hulu's Hulu Plus ($8 monthly). The service is now available on Roku streaming boxes, as well as iOS-based phones and tablets, and of course Windows, Mac, and Linux computers.
For the latest movies that you can't yet get on the streaming services, be sure to check out Amazon Video On Demand (prices vary), which has a complete selection of new releases. You can watch videos online with your PC or Mac, or on your TV with a Roku XD or a number of other set-top boxes.
Just want to entertain your little ones with some child-safe video? Try Kideos.com. This free site filters out the junk from YouTube to offer a broad selection of age-appropriate videos for kids from infant (if it's even appropriate for babies to watch YouTube at all) to age 10.
Photo and Video Sharing

Sharing pictures and home movies with relatives and buddies is easy: Simply upload photos or videos to Facebook (free), and they'll be available to everyone on your friends list. Facebook now offers high-resolution downloads, imposes no storage restrictions, and is arguably the most widespread mobile app for smartphones, so it's the most sensible place to upload all your pictures and videos.
If you want to edit your photos online, just go to Picnik. This free site provides you with incredibly simple-to-use tools for fixing your pics, without forcing you to pass through a registration form first. Its tools even remove red-eye on dogs.
Music

There's no shortage of great music on the Web, and there are thousands of great sites for finding it. Our favorite music site, Grooveshark, allows you to search for and play any song you like. It's free for browser-based listening, if you don't mind a few unobtrusive ads. Mobile access will set you back $3 a month.
Our second-favorite music site, Pandora (free), constructs playlists around songs and artists you search for. It's a great way to discover new music you might not have run across before, and the mobile app is free.
For unearthing new music that you're sure to love, Last.fm (free) is invaluable. Employing a technique that the site's developers call "scrobbling," Last.fm's downloadable app tracks your music preferences on your PC, Mac, iPhone, or Android phone, and makes eerily smart recommendations.
When you just want to find one song quickly, try Google. It's hit-and-miss, but the site often turns up a full-length track that you can listen to in your browser.
Social Sites and Aggregators
You already use Facebook. (And if not, what's wrong with you?) You're probably on LinkedIn and Twitter. But you likely also have IM accounts to manage, too. Keeping all of that straight requires some good software.
We love TweetDeck for managing Facebook, Foursquare, Google Buzz, LinkedIn, MySpace, and Twitter all under one roof. TweetDeck is free, it offers desktop and mobile clients for every platform, and it allows you to schedule updates to post automatically.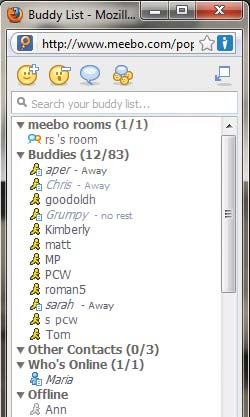 For instant messaging on just about any network, the free Meebo is terrific. It runs in your browser, so you can log in from anywhere.
Thanks to Facebook, few people bother to maintain a traditional blog anymore. But when you want to post something for the world to see, be sure to use Posterous or Tumblr. For this purpose, the free services are nearly interchangeable, and both are extremely simple to use. And you can e-mail your new blog posts straight from your phone on the fly.