We're pretty sure Verizon is getting the iPhone next year, and now a new rumor suggests that said iPhone will run on Verizon's new, faster LTE network.
MacDailyNews reports that the Verizon iPhone will support Verizon's LTE network for 4G data. The device is supposedly ready to launch–and just waiting for Apple's exclusivity contract with AT&T to end. Once that happens (just after Christmas), Verizon will reportedly market the iPhone as the "only" LTE phone.
The report–which cites just one, unnamed source–should be taken with a large grain of salt. As AppleInsider points out, none of the Verizon iPhone rumors from the Wall Street Journal, New York Times or Bloomberg mention 4G capabilities. A story in Fortune notes that Verizon CEO Ivan Seidenberg assured Apple's Steve Jobs in 2007 that the company was quickly building its 4G network, but still has no mention of a 4G Verizon iPhone.
Also, the phone's rumored early 2011 launch doesn't line up with Verizon's stated plans for LTE smartphones. The company said it will not launch 4G phones until mid-2011, so the Verizon iPhone would have to come later than expected for MacDailyNews' rumor to pan out.
Of course, while the 4G Verizon iPhone rumor is probably just that–a rumor–Apple should be building a 4G phone.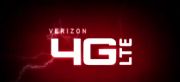 Next year could be a big year for faster mobile broadband. Sprint, which has been building its WiMax network since 2008, will soon get its first real competition from Verizon. Meanwhile, T-Mobile is hyping its 3G+ network as "4G," and although speeds are slower than the competition, the service is included with capable Android phones. AT&T is also aiming to launch its LTE network next year.
Android and Windows Phone 7 phones will likely be released throughout the year, so as to jump on the 4G bandwagon as it develops. As we know, Apple usually only updates its iPhones once per year–and so, if the iPhone skips 4G in 2011, Google and Microsoft may be able advertise their phones' speed advantages through 2012.
Of course, all of this assumes Verizon will get the iPhone to begin with. If that happens, chances are high that consumers will flock to it, no matter what.