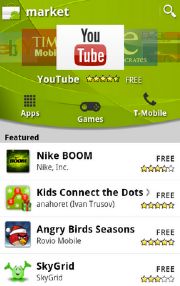 Google is overhauling its Android App Market in an effort to improve the experience for both users and developers. The updates, which are due before the end of 2010, will be applicable to all devices running Android 1.6 or higher. But with the Market's running tally of drawbacks — mainly its developers' dissatisfaction with the process — the renovation may not be enough to amend relations or compete with Apple's robust App Store.
Some of the changes that Android developer Eric Chu outlined in a blog post are:
Improved merchandising of applications
Streamlined browse-to-purchase experience
An easier method for developers to distribute their applications
A coverflow-like "carousel" on the home and category screens to improve discoverability and merchandising
Two new categories: Widgets and Live Wallpapers — apps will automatically be added to these categories
Related Content on app details page
The Android Market has long been fodder for developer complaints, including gripes about "device fragmentation, a lax return policy, weak volumes of downloads, and a lack of strong developer support."
These types of complaints essentially began at the Market's inception. A Skyhook Wireless survey last year showed a predominance of irritated app-creators — a sentiment that could push these creative minds away from Google and into Apple's open arms.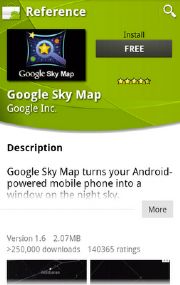 The Market's changes are predominantly positive for developers and should be greeted with relief. But one change to the refund policy is likely to be disputed by users. Previously, users could get a full refund within 24 hours of downloading an unwanted app. Now they have 15 minutes. This could be bad news for consumers afflicted by shopper's remorse, even though Google claims that most refunds are requested within minutes of initial download.
Google has a reputation for prolific improvement, such as updating its Google Chrome browser every six weeks. The Android Market is no exception to this principle:
"We plan to continue to rapidly enhance Android Market for both users and developers and make it the best content distribution service for the Android ecosystem," Chu wrote.
Still, with all of these improvements, the Android Market only has 100,000 apps, and even though Android has surged in mobile OS market share, it has a long way to go before becoming a forcible contender with the more than 300,000 apps in Apple's App Store. But if developers embrace the Android Market's overhaul, it could be a sign of better days to come.