If you want Google's stock Android, carrier-unlocked Nexus S smartphone on launch day, get in line — literally.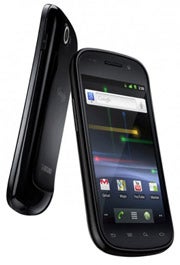 Best Buy announced that it won't be taking preorders or reservations for the Nexus S. Instead, Best Buy will sell the Nexus S on a first-come, first-serve basis starting at 8 a.m. local time on December 16.
As previously stated, the Nexus S costs $199 with a two-year T-Mobile contract, $250 with add-a-line activation and $529 with no contract. Best Buy will limit sales to two Nexus S phones per customer. The retailer promises to have a demo unit to try on launch day.
The Nexus S, you'll recall, is Google's second attempt at a pure Android experience on an unlocked phone, following the failed experiment of the Nexus One. Designed by Samsung, it has a 4-inch screen, a 1 GHz Hummingbird processor and 16 GB of built-in storage. It's also the first Android phone to run Android 2.3, or Gingerbread, and supports near-field communication and gyroscope motion control.
Essentially, if you loved Samsung's Galaxy S phones like the Verizon Fascinate, but hated carrier bloatware, mandatory use of Bing and outdated versions of Android — and you're a fan of T-Mobile — the Nexus S is your dog.
Still can't decide if the Nexus S is right for you? Check out this short list of Nexus S pros and cons, or PCWorld's full review. Finally, see how the Nexus S stacks up against Apple's iPhone 4.