Retailers use various marketing and technical terms to describe the smartphones they sell. Some of those terms represent meaningful phone characteristics, while others are mostly hype. To help smartphone shoppers understand what they're looking at, we offer definitions of the most commonly used specifications, and explain why they are important.
These definitions can help you choose a phone whose specs meet your needs; they can also come in handy when you're trying to separate the truth from the hype in the sales pitches you encounter in commercials or in stores.
Processor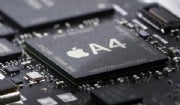 The processor inside a smartphone acts as the device's brain, handling most or all of the device's central processing functions on a single integrated circuit, or chip.
When you're shopping for a smartphone, one key question to ask is whether specific models contain a 1GHz processor–a feature you'll find on most high-end smartphones.
The major makers of 1GHz processors are Samsung (Hummingbird, Apple A4), Qualcomm (Snapdragon) and Texas Instruments (OMAP). 1GHz processors complete system tasks and hardware multimedia acceleration at high clock speeds and with low power consumption. The processors also work with the phone's software to decode high definition video (at 720p or 1080p depending on the chip) and to ensure faster, smoother Web browsing.
A smartphone need not contain a 1GHz chip to perform well, however. Earlier this year, when the not -yet-released T-Mobile G2 was rumored to have an 800MHz Qualcomm Scorpion processor, phone fans were disappointed, reasoning that the chip would compromise the performance of the phone. But when the G2 arrived and went through benchmark tests, its 800MHz processor put it on a par with Snapdragon-powered phones.
When shopping for a smartphone, take time to assess the tasks you want your smartphone to perform. If you expect to consume a lot of multimedia content, browse the Web frequently, or run complex apps for extended periods, you might be happier with a 1GHz chip inside your phone.
In any event, it makes sense to find out which company made the chip in the phone, and to locate any available information about how the chip handles graphics and Web browsing.
RAM
As is true of computers, a phone's ability to run multiple applications simultaneously depends on the amount of RAM it contains. Vendors rarely advertise the amount of phone RAM a particular model has, so do some research before you buy. When it comes to RAM, you can never have too much.
Older and lower-end smartphones usually have around 256MB of RAM–enough to run a handful of applications with little or no decrease in performance. High-end phones, such as the iPhone 4 and the Samsung Nexus S, have 512MB of RAM and can run more applications without fear of slowing the phone's performance.
256MB will meet the average person's needs for texting, making calls, browsing the Web, and playing a few app games here and there. Heavy app users and multitaskers should aim for 512MB as their minimum RAM figure.
Display
If you intend to send and receive text messages, surf the Web, or watch videos on your phone, you'll want to ensure that the display is large enough and packs a high enough pixel resolution to handle the job. A display size of 2.7 inches (about the size of a BlackBerry Curve's display) or larger will suffice for managing e-mail and basic Web browsing, but if you plan to play games or watch video, you'll want a 3.5-inch or larger screen.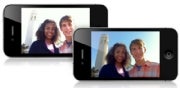 Most smartphones and regular cell phones today use LCD (liquid crystal display) technology, which offers reasonably sharp graphics and is relatively inexpensive to produce.
There are two main types of LCD displays on phones. TFT (thin-film transistor) displays use thin-film transistor technology to improve image quality. Unfortunately, viewing angles and visibility in direct light are poor, and TFT displays are relatively power-hungry. As a result, they tend to appear on lower-end, regular cell phones (sometimes called "feature phones").
IPS-LCD (in-plane-switching LCD) displays, found on the iPhone 4 and the Motorola Droid X (marketed as a "Retina Display"), offers improved viewing angles and lower battery consumption than TFT LCD displays. Relatively powerful phones often use them.
AMOLED (Active-matrix organic light-emitting diode) display technology is gaining popularity in high-end phones like the Google Nexus One and the HTC Droid Incredible. The displays are much easier to view in bright, natural sunlight than their LCD counterparts; however, some users have noted that AMOLED displays are prone to rendering oversaturated colors. Supposedly, AMOLED displays require less power and thus conserve a phone's battery life; but in real-life battery tests, they consume just as much energy as LCD displays.
Samsung's Galaxy S was the first smartphone to showcase the company's own Super AMOLED technology. Super AMOLED puts touch sensors on the display itself, as opposed to creating a separate layer, making it the thinnest display technology on the market. It is also much more responsive than other AMOLED displays.
Touchscreens
Smartphone touchscreens allow the user to interact directly with the phone's interface and operating system. These days, two main types of touchscreens are used in smartphones: resistive and capacitive. Resistive touchscreens contain two layers of conductive material with a small gap between them. When your finger depresses a point on the screen, the two layers meet and form a circuit at that location. The information from that circuit then goes to the phone's processor.
Capacitive touchscreens often appear in higher-end smartphones like the HTC EVO 4G and the Motorola Droid. These screens usually consist of a layer of glass coated with a transparent conductor like indium tin oxide. The human body also conducts electricity, so when your finger touches the coating on the glass, it creates an interruption in the screen's electrostatic field. The phone's processor then detects the location of that interruption.
Battery
Many of today's cell phones use lithium-ion batteries; lithium is the chemical inside the battery cell that migrates to the cathode of the battery, releasing an electrical charge. Lithium-ion batteries are rechargeable and last two to three times longer than alkaline batteries.
Larger phones tend to have 1500mAH lithium-ion batteries, while most smaller phones have around 1400mAH. (The current capacity of a cell phone battery is measured in milliampere-hours, or mAH.) Most of your battery's power goes to powering your screen; that's why phones with larger screens use 1500mAH batteries.
The battery that accompanies a phone is usually satisfactory for that model, but if you spend long periods away from electrical outlets, it's a good idea to buy a lithium-ion battery with a larger capacity than the one that comes with your phone. Note that talk and standby times vary depending on the number of apps the phone is running, the screen brightness, whether you have Wi-Fi/GPS or 4G turned on, and other factors.
Camera
Is there much practical difference in image quality between a picture shot with an 8-megapixel camera and one taken with a 5-megapixel camera? The megapixel count reflects the size of the camera's sensor–a small device inside the phone that converts an optical image into an electronic signal. The higher the pixel count, the higher the resolution of your photos. But you'll probably view most of your photos on your phone's display or on a PC, where the two resolutions are typically indistinguishable. If you plan on printing your photos, however, a higher megapixel count will make a difference.

As is true with point-and-shoot and digital SLR cameras, more megapixels doesn't automatically mean better image quality. Other factors that affect image quality include the quality of the camera lens (the Nokia N-Series phones, for instance, ship with lenses made by Carl Zeiss, a company that also makes lenses for high-end digital SLRs), the accuracy of the camera's autofocus features, and the camera's shutter speed (this is especially important if you're shooting a fast-moving subject). Shooting modes for various light environments (low-light indoors, evening, nighttime, etc.) can also help improve image quality.
4G and HSPA+ Service
The major wireless carriers are currently upgrading their 3G networks to 3.5G (HSPA+) or 4G (LTE or WiMax). Whether a specific smartphone supports these new network technologies (and their faster speeds) should be stated in the device's specifications.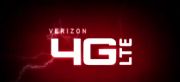 Sprint and Verizon are in the process of rolling out new 4G networks, capable of delivering speeds that may be up to 10 times as fast as those possible on the carrier's older 3G networks. Verizon says that its LTE network offers download speeds of between 5 and 12 megabits per second (mbps). Sprint says that its WiMax network has average download speeds of between 3 and 6 mbps.
AT&T and T-Mobile are upgrading their 3G GSM networks to a 3.5G technology called HSPA+ (Evolved High-Speed Packet Access), which can match the speeds of current 4G networks. T-Mobile even refers to its HSPA+ service as "4G." AT&T makes no such claim, but it says that it has already converted 80 percent of its network to the new HSPA+ technology and plans to begin rolling out its 4G LTE network in 2011.
In our tests, both T-Mobile's and AT&T's HSPA+ networks delivered download speeds of around 4 mbps in about half our testing locations.
When deciding on a carrier, it's important to determine whether the service's faster 4G or HSPA+ network is available your area. Consult the coverage maps at the carriers' Websites for this information.
Noise Cancellation/Suppression
"Noise cancellation" in smartphones might be better termed "noise suppression." The phrase refers to isolating the sound of the speaker's voice while suppressing background sounds; noise suppression depends on having the design of a phone's voice microphone (or microphones) work in concert with sound-shaping technology in the phone's chip set.
Earlier phones employed various methods to achieve noise suppression, but newer smartphones like the iPhone 4 use two microphones—one to listen to the speaker's voice and another to listen to ambient sounds like street noise. The first microphone is situated at the bottom front of the phone near the speaker's mouth; the second is located on the top edge of the phone. Software in the phone's audio chip set creates a profile of the ambient sounds detected by the second mic, and then subtracts that aural profile from the sound picked up by the mic near the speaker's mouth. The result is a phone call that, at the other end of the line, sounds as though the caller were calling from a land line in a quiet room.
Since people rarely use cell phones in quiet rooms, noise suppression technology is an important feature.
Removable Storage: MicroSD Cards

SD (Secure Digital) cards and their smaller MicroSD and MiniSD memory-card cousins are the types of removable storage commonly used in portable and wireless devices to store data such as video, music, and image files. The main difference between standard SD, MicroSD, and MiniSD cards is their size. According to iSupply, most cell phones that shipped during 2010 used the smallest of the three card types, MicroSD.
If you're planning to store a large quantity of large media files (such as video) you may want to choose the largest-capacity card that your device will accommodate. The capacities of the MicroSD cards used in most cell phones range from 2GB to 32GB. The 2GB cards retail for less than $10; 16GB (Class 4) cards commonly sell for around $50; and 32GB cards can run as high as $150.
The SD Association has established various speed classes for SD cards. These classes represent the minimum speeds required to write various types of data to the card. Following are the most common speeds, together with the types of content they support, according to the SD Association.
Class 2 : H.264 video recording, MPEG-4, MPEG-2 video recording Class 4: MEPG-2 (HDTV) video recording, DSC consecutive shooting Class 6: Megapixel DSC consecutive shooting, professional video camera Class 10: Full HD video recording, HD still consecutive shooting
Gyroscope vs. Accelerometer
Most smartphones come standard with an accelerometer, but only a few also include a gyroscope. Accelerometers help keep track of the position your phone is in; if you turn it onto its side, the display switches from portrait orientation to landscape mode. Accelerometers are also used in certain applications. In driving game apps, for example, the accelerometer lets you steer your car by tilting your phone from side to side.
Gyroscopes permit more-accurate recognition of movement in a 3D space. If you move your phone away from or toward yourself, the gyroscope can detect that motion. The feature is chiefly useful for gamers, as it makes precise motion-based gaming controls possible. In the future, the gyroscope may play a central role in controlling new and different types of apps. But for now, nongamers are likely to be content without this piece of hardware.
Bluetooth and Wi-Fi
Both Bluetooth and Wi-Fi have become common features on smartphones in recent years.
Bluetooth is a wireless technology that enables you to transfer and receive data between two devices at relatively short range–similar to the way two-way radios work. You can use Bluetooth to transfer files between a phone and an accessory such as a headset, or between a phone and a PC–for example, to transfer photos between your phone and your laptop for editing and viewing.
You're likely to see two flavors of Bluetooth in the marketplace today: Bluetooth 2.1 and Bluetooth 3.0. The practical differences between versions 2.1 and 3.0 involve range and data speed. Bluetooth 2.1 supports very short-range (around 33 feet maximum) radio communication between two mobile devices. Though not ideal for transferring files, it is adequate for creating a wireless link between a phone and a Bluetooth headphone or headset.
Bluetooth 3.0 works across a much wider range and can transfer large files quickly (at a rate of around 24 mbps) via an 802.11 link. Since Bluetooth 3.0 is still relatively new, not all phones and accessories can take advantage of the speed and range that 3.0 offers.
Likewise, Wi-Fi 802.11 comes in several different protocols (a/b/g/n), each with different speeds and a different range. Having Wi-Fi on your phone allows you to connect to your home wireless network and use it to surf the Web, download apps, send e-mail, and perform other tasks. Most Wi-Fi enabled phones will at least support b/g wireless broadcasts (54 mbps for g and 11 mbps for b) as these are the most common protocols and have decent range (around 125 feet).
More-recent (and higher-end) phones also support 802.11 n, the fastest of the protocols (with raw data speeds of 600 mbps), with the largest range (around 230 feet). Be aware, however, that your connection speed is only as fast as the speed supported by the Wi-Fi router that your phone connects to; both devices must support 802.11 n in order to achieve the standard's higher speed and greater range.