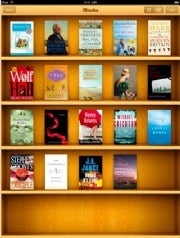 Playing up one advantage of the iPad over E-ink readers, Apple said on Tuesday that it will launch more than 100 color e-books in its iBookstore. And not just children's books, either–among Apple's new offerings are "Ad Hoc at Home," a cookbook by famous chef Thomas Keller; "Beginnings," by photographer Anne Geddes; and Ansel Adams' photo collection, "In the National Parks."
According to the New York Times , the new titles are part of a big push by publishers into color e-books. Barnes and Noble's Nook Color–onto which publisher HarperCollins has already brought the "Amelia Bedelia" and "Fancy Nancy" children's series–launched last month.
But where's Amazon? The online bookstore's flagship device, the Kindle, now in its third iteration, features an E-ink screen and therefore cannot handle color.
This is where Amazon's multi-device strategy comes into play. Although Kindles can't handle color, it's not a problem for Kindle books read on phones, tablets, or computers. Amazon has even juiced some of its books with audio and video.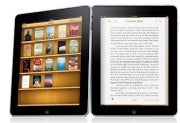 Still, if color e-books proliferate, Amazon might feel the pressure to create its own color e-reader. Amazon Chief Executive Jeff Bezos said in May that color Kindles are "still a long way out."
Of course, black-and-white e-books will stick around for as long as text remains monochrome, and Amazon is selling "millions" of Kindles. Plus, E-ink is notoriously readable, while backlit LCD screens (which both the iPad and the Nook Color feature) can be draining on the eyes and hard to read in bright sunlight. Still, perhaps Amazon should get cracking on at least developing a shelf of color offerings, so they'll be ready by the time color E-ink rolls around.