After several months in private beta, Google's App Inventor for Android is now available for general use, so any business or individual can start using the technology to create Android apps of their own.
Previously open for testing only by invitation, the beta technology is now available through Google Labs to anyone with a Google account. The tool is designed to let anyone–regardless of programming experience–build their own, custom Android apps simply by dragging and dropping premade blocks of code.
Those interested in trying out the technology can begin at the App Inventor home page; a user forum is also available for discussion and advice.
Location-Aware Capabilities
To create apps with App Inventor for Android, users work in their computer's browser. Thanks to a live connection with the phone, however, their app appears there as well. A video on YouTube demonstrates the technology in action.
Apps created with App Inventor so far include vocabulary apps for children, SMS broadcasting apps for community events, apps that track a favorite public transportation route, and even a marriage proposal app, said Karen Parker, App Inventor program manager, on a Google blog Wednesday.
Other consumer-focused possibilities include using the phone's GPS-location sensor to build location-aware apps for such purposes as remembering where you parked your car, for example. Alternatively, an app could periodically text "missing you" to a user's loved ones, or integrate with the Web for mashup applications, as Google points out.
Scanning the Competition
While some have argued that App Inventor could overload the Android Market with junk applications, I believe the openness and user control it provides will be a key strength working in Android's favor–particularly when contrasted with the iron-fisted restrictiveness Apple maintains over its own app selection.
Combined with Android's superior app security and other advantages, that openness and control will be key not just for individual users but perhaps even more so for businesses.
With App Inventor, your business could tap the technology's GPS-location sensor to create a custom tour app of your business or even your local supply chain, for example. For employees on the road, you could make one that responds to all incoming texts with a message that reads, "Sorry, I'm driving and will contact you later." With Android's text-to-speech capabilities, meanwhile, you can even have the phone read incoming texts aloud.
Apps could be created to manage employees' timesheets or expense reports, or to send custom reminders about meetings and deadlines. And how about business intelligence? An app could keep tabs on competitors' Web sites and alert you to key changes.
No 'Walled Garden' Here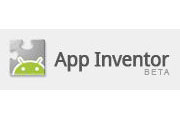 The sky is the limit with functionality like this, in other words, and that's why it is so powerful and a compelling argument for Android: No more waiting for someone else to create the apps you and your business need.
Those who don't mind being told what to do and how to do it in Apple's "walled garden" are welcome to stay there. For the rest of us–and especially businesses–the wide-open world of Android is looking better and better.
Follow Katherine Noyes on Twitter: @Noyesk.