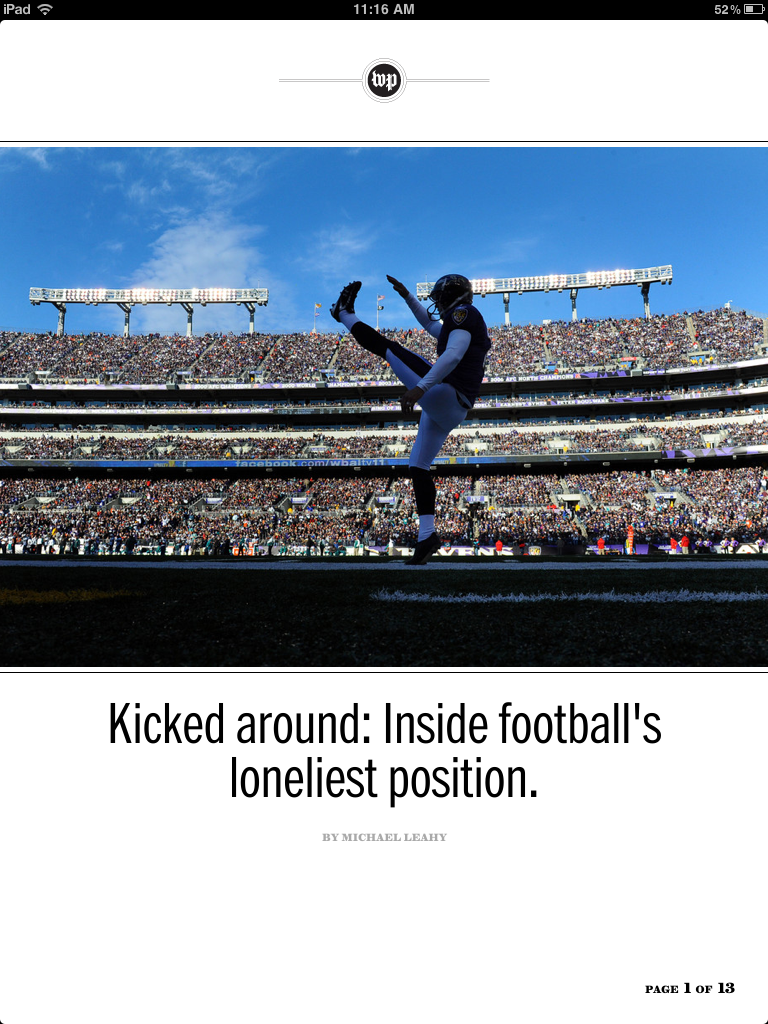 Clearly, I was in the minority when the Flipboard iPad app debuted last July.
At the time, Flipboard wowed the tech press with its ability to create virtual magazines from Facebook and Twitter feeds. Suddenly, everyone's status updates looked really important, and links to other articles were given top billing with headlines and images pulled right into the app. Cool stuff, but with one problem: If you lack the patience to cultivate your social networks into dependable news sources, Flipboard's value was limited.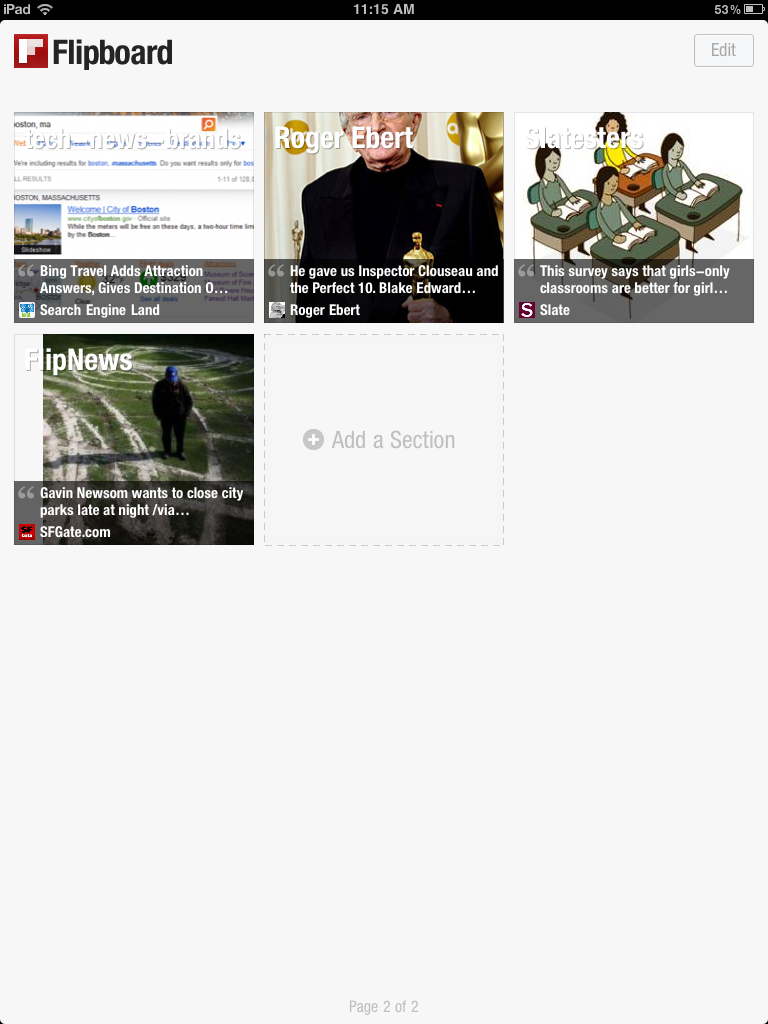 Not anymore. The app, which received a major update Thursday, now lets you incorporate Google Reader and Flickr. Flipboard also recently inked partnerships with major publications such as ABC News, The Washington Post Magazine and Bon Appetite, so when you stumble upon their articles, or add their feeds directly, stories appear in a format inspired by print.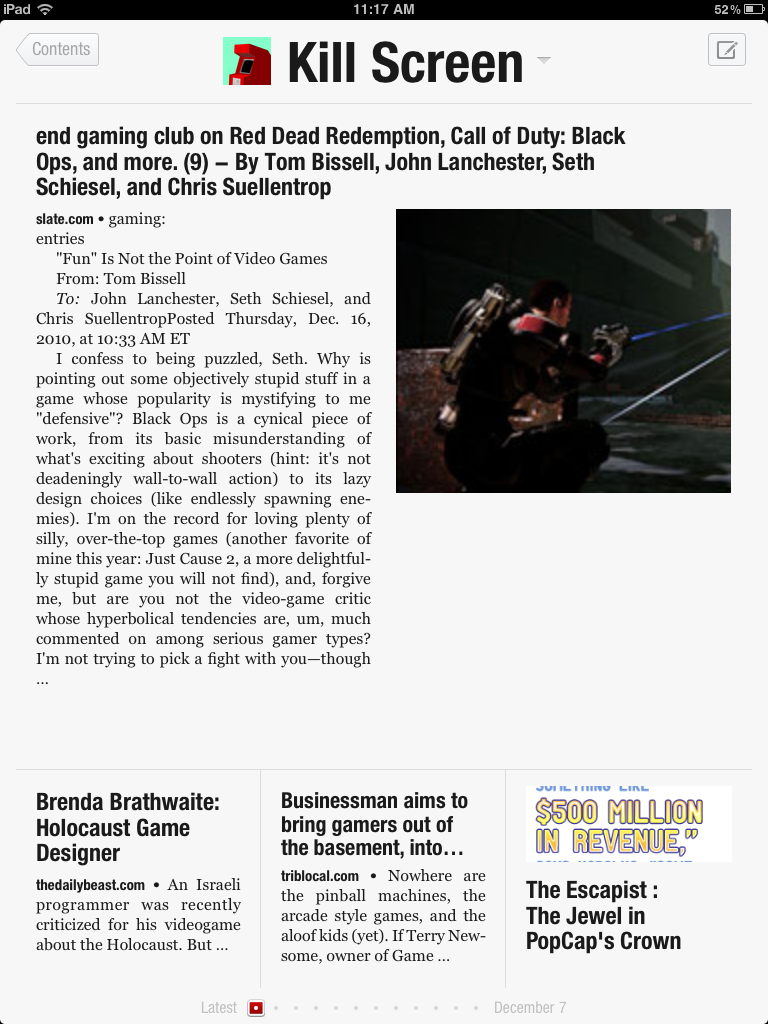 Flipboard also adopted a more elegant way to jump from article snippets to their source. Instead of tapping a button to jump to another page, you swipe upward to pull the article into the page you're already on. The result is fewer steps to move between articles, and a more natural flow across the entire interface.
If you can't tell by now, I'm a lot more enthusiastic about Flipboard after this update. By adding RSS feeds, befriending major publishers and improving the interface, Flipboard seems to be doing everything right, and earning Apple's iPad App of the Year plaudits.
What's next? Robert Scoble, an influential tech blogger and one of Flipboard's earliest advocates, hopes for smarter filtering of Facebook and Twitter feeds, so only the best information appears. In other words, not all status updates deserve the magazine treatment. Glad someone else thinks so.