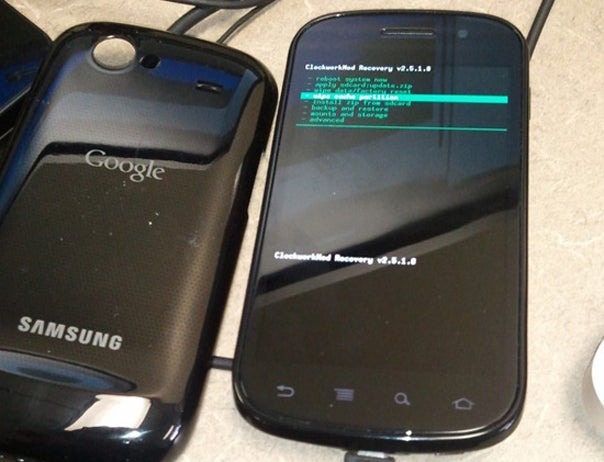 Android's Nexus S may have just been released, but the guys over at XDA have already had their way with the device, and managed to make a permanent root for it.
XDA Developers member Koush devised the root by simply using his own custom version of the Clockwork recovery tool, followed by booting with Superuser, another XDA member's Android app. Since both the phone and root instructions are so new there is currently no ROM support available, and more detailed instructions are lacking, but are on the way. And we'll be keeping an eye on other Nexus S hacks. But with that, let the cool hacks commence!
[Source: XDA Developers / Photo: @clockworkmod on Twitter]
Follow GeekTech on Twitter or Facebook, or subscribe to our RSS feed.