Facebook mistakenly set a slew of new features live on Thursday, and only pulled them down after the Internet took notice.
The site has since confirmed the features, at least for testing purposes, noting on Twitter (of all places) that "some internal prototypes were exposed to people and resulted in us disabling the site briefly. With that in mind, let's take a look at the accidentally revealed Facebook features that may become available in the future, as collected by Mashable and The Next Web. Click on the images to enlarge them for a closer look.
Memories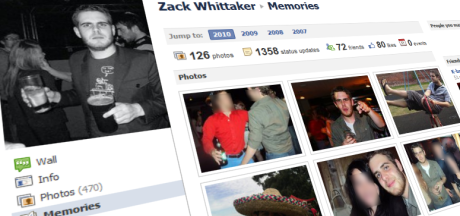 Not sure what to do after you've maxed out on Farmville and stalked all your friends' status updates?
Memories lets you review all your photos, status updates, likes, new friends and events, sorted by year.
Lightbox UI for Photos
Facebook promised a lightbox — a way to dim the background while viewing photo albums — in late September, but the feature isn't available yet. Yesterday's feature leak could explain why: Implementation is still a bit buggy.
Switch Accounts
Mark Zuckerberg may think people should have a single identity, but Facebook recognizes that users may sometimes prefer to maintain separate Facebook accounts for their personal use and for business, perhaps as fan pages.
One leaked feature shows that Facebook is developing a way to let users manage these separate identities and functions by providing a way to quickly switch among several Facebook profiles.
Questions on Fan Pages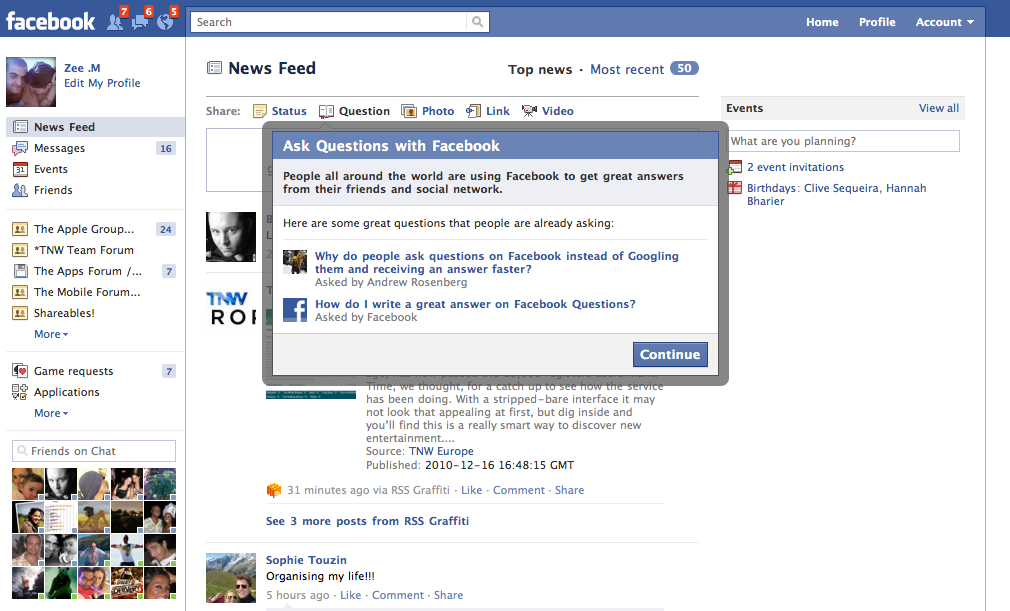 Facebook is currently rolling out Questions, a Q&A service similar to Yahoo Answers.
Thursday's leaked features show that fan pages may have their own questions and answers, which could be a neat way for artists or news sites to interact with fans and readers.
Facebook Pages Redesign
Not to be confused with user profiles, Facebook Pages are used by organizations (including PCWorld) to share news and facilitate discussion.
The redesign-in-progress is moving navigation from tabs on top to a left-hand sidebar. This feature may not roll out anytime soon.
"While we are always experimenting with new features internally we are not making changes to Pages right now," Facebook told Mashable.
Comments Without a "Comment" Button

Perhaps the most insignificant, and potentially most confusing, feature is the removal of a proper "comment" button from comment boxes. Instead of clicking the button, users would simply press "Enter." You don't get to 500 million users without major shake-ups like this, folks.
"Outside World" News Filter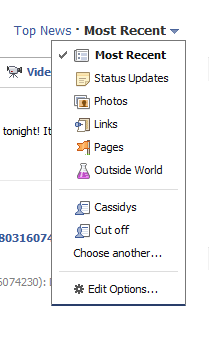 A filter for links to external Websites was first spotted last year, and Facebook confirmed at the time that it was intended only for use by internal staff.
Whether "Outside World" will ever escape Facebook's office remains unclear. However, outside users got another peek at it when the function re-emerged along with all the other prematurely revealed features on Thursday.