You're packing your bags to head out of town for the holidays when you suddenly realize you forgot to buy something for your uncle or your friend Nick at work. It's too late to get something to them by mail, and you'd have to be a fool to brave the retail world to find that perfect gift. So how can you save yourself?
You have two options: Either deliver a gift late and apologize profusely–or read on for some face-saving gift suggestions for the procrastination-prone.
[If you still have time for shopping, consider some of our other holiday gift guides such as our 'Cool Stuff' Holiday Gift Guide or our Guide to Holiday Digital Camera Deals.]
Digital Gifts and Gift Certificates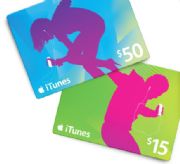 To begin with, there's the old stand-by of gift cards and gift certificates. If you've got someone in your life that's hard to shop for, it's hard to image that they couldn't find something to their liking with a digital Amazon gift certificate.
And for music lovers, you can't go wrong with an online iTunes Gift Card now that they can grab stuff DRM-free and port it to the music player of their choice.
Your iTunes cash can also be used to buy books from Apple's iBooks store, but most e-book bookstores offer gift certificates. Amazon's Kindle store even lets you gift specific e-books like the new Mark Twain autobiography.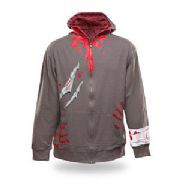 If you're looking to get a little bit more specific with your gifts, however, there are also digital gift certificates for more geeky ventures like our friends at ThinkGeek, who offer great toys and gadgets for techies; or you could buy a $60 gift certificate to cover the cost of ThinkGeek's new zombie attack hoodie. Or just gift a game or two from Steam Valve's online game store–it has over 1000 games that your giftee can instantly download straight to their computer. I'd suggest Civilization V, the newest game in the long-running and highly addictive Civilization strategy game series.
Finally, if you've got somebody who's trying to convert to a more digital lifestyle, consider a ScanCafe Gift Box. ScanCafe digitizes your old photos for around 30 cents a photo, but for a flat rate of $159, you can send in up to 600 photos in the company's Gift Box. It will send back a DVD of all your new digital photographs as well as your originals.
Charitable Donations
Or maybe you could get them a gift that will do a bit of good. Plenty of great tech-friendly charities are looking for donations this time of year. For starters, there's the Electronic Frontier Foundation, a great nonprofit working to defend online privacy, fair use, and lots of other fun stuff. The Creative Commons foundation provides a great way for artists to license their works without the restrictions of traditional copyright.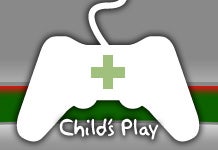 For something just as geeky but less political, there's Child's Play, a charity started by the Webcomic Penny Arcade that buys video games for children's hospitals. Or Youth Radio , a program that gives kids access to media equipment so they can tell their own stories.
If you've got a friend that's in love with their e-book reader, you might also consider donating to Project Gutenberg, which archives tons of books in the public domain in common e-book formats (be sure to let your friend know about this free archive, if they don't already).
Subscriptions
You could give some gifts that keep on giving by buying a subscription service for your friend or family member.
Netflix is an obvious choice, of course, and its new $7.99-a-month streaming-only subscription gives your friends instant access to thousands of shows and movies streaming online. If your friend is more into streaming audio than video, a year's subscription to Pandora is just $36. This streaming music service makes playlists from the user's favorite artists and songs. A subscription avoids the occasional advertisements that pop up in Pandora's free version.
For the gamer in your life, check into Gamefly, a game subscription service that follows the Netflix model with subscriptions as low as $5.95 a month. You could also buy them a few months of World of Warcraft for the newly released Cataclysm expansion.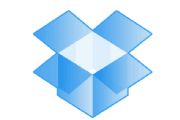 Finally, there's a subscription to Dropbox, the online file-sharing service and perpetual PCWorld favorite. Ten bucks a month brings 50 gigs of storage space that can be shared quickly and easily between all your devices,so you can quickly share large files like video or audio downloads between multiple computers and users.