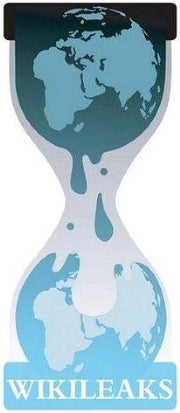 Bank of America has joined the growing list of financial and technology companies that have cut off services to WikiLeaks, a move that comes amid speculation that the whistleblower site is preparing to release information about the bank.
"Bank of America joins in the actions previously announced by MasterCard, PayPal, Visa Europe, and others and will not process transactions of any type that we have reason to believe are intended for WikiLeaks," the bank said in a statement issued Friday. "This decision is based upon our reasonable belief that WikiLeaks may be engaged in activities that are, among other things, inconsistent with our internal policies for processing payments," the bank said.
The reaction from WikiLeaks, which on November 28 sparked global controversy by presenting a cache of 250,000 leaked U.S. embassy cables, was swift. "Does your business do business with Bank of America?" said a twitter message from WikiLeaks late Friday. "Our advise is to place your funds somewhere safer."
WikiLeaks founder Julian Assange said in an interview with CNBC Friday that WikiLeaks would soon release information about banks. In an interview with Forbes magazine last month, he said WikiLeaks was prepared to reveal information on a bank that would show "unethical practices."
In the recent interviews, Assange did not name a speficic bank, but in an IDG News Service interview last year, he said "we are sitting on 5GB from Bank of America, one of the executive's hard drives."
At that time, Assange said WikiLeaks was mulling over how to present the data. "It's a difficult problem. We could just dump it all into one giant Zip file, but we know for a fact that has limited impact. To have impact, it needs to be easy for people to dive in and search it and get something out of it."
Wikileaks' recent release of U.S. embassy cables sparked anger from governments and a rash of attacks between WikiLeaks detractors and supporters.
Amid the controversy, Amazon Web Services (AWS) knocked WikiLeaks from its servers for breaking the service's rules about content that could injure others. PayPal and credit card institutions halted payment services for WikiLeaks.
Financial institutions declining services to the financial organizations were then hit with pro-WikiLeaks denial-of-service (DDoS) attacks.
Assange's personal life, meanwhile, has been under scrutiny. Assange is wanted for questioning by the Swedish government regarding sexual assault allegations from two women related to incidents in August in the country. He was detained earlier this month in the U.K. after Sweden issued a warrant for his arrest. The U.K. High Court ruled that Assange could be freed on £240,000 (US$374,000) in bail, pending a January extradition hearing.
The U.S. Attorney General's office is investigating Assange in relation to the release of the U.S. embassy cables, but has yet to charge him.