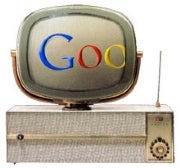 Google has reportedly asked LG, Toshiba, and Sharp to hold off from introducing Google TV-based products during next month's Consumer Electronics Show. The search giant appears to have caught stage fright as the dates for the annual trade show — January 6-9 — approached. Instead of introducing Google TV as is, the search giant has asked its partners for more time to refine the Web-meets-TV software, according to The New York Times.
A third-party applications store for the Android-based platform is among the expected refinements — Google previously said this feature will come to Google TV in 2011. Earlier this month, Google rolled out its first Google TV software update, which includes an improved Netflix app and a remote control application for Android smartphones.
Samsung and Vizio Not Waiting
Two companies purportedly not ready to wait for Google are Samsung and Vizio. The manufacturers will go ahead with plans to introduce Google TV products at CES; however, the Times says Vizio will show its Google TV-enabled sets in a private room and not on the main show floor.
Samsung's decision to forge ahead without Google is not surprising since the company did the same thing with the Android 2.2-based Samsung Galaxy Tab. Around the launch of Samsung's tablet, Google's UK-based Product Management Director for Mobile, Hugo Barra, told TechRadar that Android OS 2.2 (Froyo) wasn't designed for tablets. Samsung recently reported it had sold one million of its tablet devices.
Web Woes and Mixed Reviews
Google TV has been dogged by problems since the search giant's initial partners — Logitech and Sony — introduced the first Google TV products in October. Shortly after the debut, the major television networks including ABC, CBS, and NBC blocked Google TV from accessing a significant portion of the networks' Web content, including full television episodes. Fox later joined in on the Google TV blockathon, according to the BBC.
Hulu is reportedly hoping to put the site's paid subscription service, Hulu Plus, on Google TV as it has done with the iPad and other devices.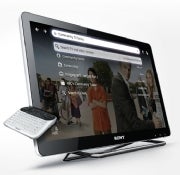 While Google deals with its network problems, critics have been giving Google's Web TV platform mixed reviews. The Wall Street Journal's Walt Mossberg called it "an admirably bold effort…[that] has missed the mark." David Pogue at The New York Times said, "Google TV takes an enormous step in the wrong direction: toward complexity." Here at PC World, Yardena Arar — reviewing the Google TV-based Logitech Revue — said there is "more to like than to dislike" about Google TV.
Despite Google's reported setbacks with Google TV, bringing the Web into the living room is a hot trend for manufacturers. Apple upgraded its Apple TV set-top box earlier this year to include Netflix streaming, and there are rumors that apps may be coming to Apple TV as well. Cable provider Comcast may also be getting into Web-based video streaming with a new service, codenamed Xcalibur, that is currently in an early test phase.
If you've had your eye on a Google TV product, but aren't certain you want to shell out between $250 and $1400, Google is offering a contest where you can win a 46-inch Sony HDTV with Google TV.
Connect with Ian Paul (@ianpaul) and Today@PCWorld on Twitter for the latest tech news and analysis.