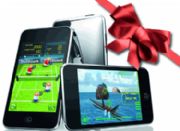 So you waited until the last minute to cross an iPhone, iPad or iPod Touch off your holiday shopping list. No problem; a handful of deals can still be yours. Here are five of the best discounts for Apple's iOS devices: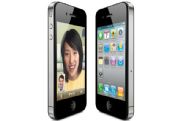 Sam's Club: 16 GB iPhone 4 for $147, 8 GB iPhone 3GS for $47
Annual membership at Sam's Club can pay for itself with this week's iPhone deal, offering $52 discounts off the 16 GB iPhone 4 and 8 GB iPhone 3GS. The deal is in effect until midnight on December 24, and requires a two-year contract with AT&T.
Walmart: $50 gift card with 16 iPhone 4 or 8 GB iPhone 3GS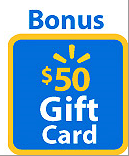 No Sam's Club membership? No problem. Walmart has a similar deal to Sam's Club, but with gift cards instead of cash for the 16 GB iPhone 4 and 8 GB iPhone 3GS. The deals, which require a two-year contract with AT&T, are only available in stores until Christmas day while supplies last, so you'll want to call ahead to see if your local store is still participating.
Apple Store: Refurbished iPads
If you're not afraid of refurbished tech, a 16 GB iPad can be yours for $70 off at Apple's online store, at $429. A $100 discount is available for 16 GB and 32 GB iPads, bringing the price to $499 and $599 respectively. Refurbished models come with a new battery and outer shell and the same warranty as a new iPad.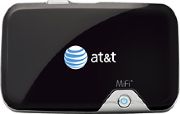 Best Buy: Free Mi-Fi with iPad data plan
With a mobile hotspot, you needn't restrict yourself to built-in 3G on AT&T's network. When you buy an iPad at regular price and sign-up for a two-year data plan at Best Buy, the Mi-Fi itself is free. Keep in mind, however, that AT&T offers a discounted data rate with built-in 3G, and so does Verizon when you pay for the Mi-Fi up front. Check out our iPad 3G smackdown to weigh your options. The Best Buy deal is good until January 2.
Amazon: 8 GB iPod Touch for $205 with $25 gift card
The double-whammy of holiday deals: Save $20 on the 8 GB iPod Touch itself, and get a $25 gift card for later. I won't judge you for pocketing it.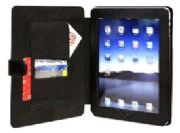 Bonus deal: $6 iPad Cases at Amazon
While not an iOS device, I've got to mention CaseCrown's leather iPad cases for $1 plus $5 shipping. A vertical-flip model is available from Amazon in black, and a horizontal-flip model comes in red. No word on how long these deals will last.
(A shout-out to SlickDeals for helping to turn up a few of these offers)