Apple's clash with Adobe over Flash is far from over. Apple released iAd Producer, a tool for online advertisers to create content for Apple's iAd platform, helping the company to establish HTML5 as a viable alternative to Adobe Flash technology on mobile devices.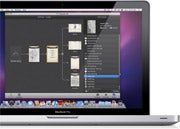 iAd Producer, which is basically a visual HTML5 editing tool, is now available for free to members of the Apple Developer Program. It allows users to graphically put together iAd elements for an iOS advertisement. The software automatically manages the HTML5, CSS3 and JavaScript behind an iAd to create rich media mobile advertisements for iOS devices.
The advertisement is then packaged and ready to display on an iPhone, iPad or iPod Touch. Users can save page templates and components and can test drive the iAd using a simulator built into iAd Producer. A finalized ad can then be published via Apple's own iAd network (subject to Apple's approval).
Before launching iAd Producer, Apple used to create all the ads for the iOS-only advertising platform, which led to some advertisers pulling out of the iAd program because Apple deemed their ads ugly. But with the launch of iAd Producer, Apple will open the doors for more advertisers to create their own art and join its platform.
If iAd Producer takes off with developers and advertisers, Adobe could lose its upper hand in the advertising industry (most ads are created and run with Adobe Flash). iAd Producer is free to use, while Adobe's Flash Pro CS5 is around $595 on Amazon. But the biggest danger to Adobe from iAd Producer is not reduced sales to Flash software, but Apple taking the HMTL5 standard mainstream, thus making Adobe's Flash technology altogether obsolete.
Follow Daniel Ionescu and Today@PCWorld on Twitter