Computers don't always work as they should. Components fail, and operating systems fill up with crap that hinders performance and occasionally brings the whole machine to a halt. Savvy users know that they can fix most PC problems themselves, and use sites like PCWorld.com to find solutions to their tech problems. Those who lack confidence in their tech skills, however, often fall prey to the rapacious tactics of online and local repair shops.
Lest your local geeks-for-hire take you for a ride (or fleece someone you love), we've rounded up a representative sampling of typical repair-shop services to help you sort the rip-offs from the reasonable deals.
In this article, I'll explore some of the most common offerings you'll find at repair shops large and small. These aren't scams, to be sure–as far as we know, these are all legitimate services from legitimate businesses. But the actual value of these services–relative to the work involved and the likely benefit to the consumer–can be highly questionable in many cases.
PC Tune-Ups
Just about every repair shop I've encountered offers some kind of "tune-up" service that promises to improve your PC's performance by deleting temporary files, defragmenting your hard drive, removing unused applications, running Windows Update, and (in many cases) cleaning the Windows Registry. These services often cost $50 to $100, but generally they don't do anything useful that you couldn't do yourself with a free download and some utilities that come with your PC.
Before you shell out a hundred bucks, think about what this service entails: Windows comes with a utility called Disk Cleanup that will delete temporary files for you with a few measly mouse clicks. Disk Defragmenter–another built-in Windows tool–typically runs automatically on a weekly basis, but you can launch it yourself by going to Accessories, Utilities and clicking Defragment Disk. Windows Update also runs automatically by default, but you can click Start, type Windows Update in the search field, and run it yourself on command.
If you have a bunch of programs you don't use, launch the 'Programs and Features' utility from the Control Panel and weed them out by clicking on them and selecting Uninstall from the menu above the main window. Or download Revo Uninstaller, a proven freebie that does a bang-up job of pulling out all the detritus that Windows' uninstaller often leaves behind.
As for Registry cleaners, we recommend avoiding them entirely. Although the premise that removing unneeded Registry entries can speed up your PC is basically sound, there's little evidence that it works in practice, and you can easily do more harm than good when you go mucking about in the Registry.
Not counting the time you'll spend waiting for Disk Defragmenter and Windows Update to automatically do their thing, the total amount of time a relative novice should take to perform all these tune-up tasks is about 15 minutes. So save your money, and check out "Speed Up Everything," our easy guide to giving a computer a performance boost without paying for dubious services.
Setup Services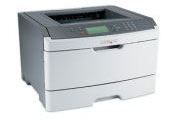 Buying a new PC, printer, or monitor? Most major retailers will now happily offer to take as much as $200 off your hands to come to your house, pull the machine out of the box, plug it in, and load the setup disc (if indeed one exists). One well-known national chain charges $150 to help you set up your new printer over the phone. That's highway robbery.
Unless you're physically unable to lift the hardware onto your desk, don't even think about paying good money for 10 minutes of cable connecting and menu surfing. Most new displays and printers will simply start working in Windows just moments after you plug them in, even without installing their setup discs. And a new PC will walk you through the registration and Internet-connection process with such careful hand-holding that it's inconceivable you'd require a pro's help.
When you buy a new PC, many stores will offer to transfer all your data from your old machine to the new one–for as much as $100. But if you're moving from Windows XP or Vista to Windows 7, Microsoft's free Windows Easy Transfer utility can make the job a no-brainer for any DIYer. If a shop offers to transfer your data for less than the cost of a $20 Easy Transfer cable, go for it. Otherwise, consider doing it at home.
If you do feel like you need a hand, just about any neighbor kid over the age of 10 will be able to do the job, and will probably accept a 10-spot for the trouble.
Hardware Upgrades
For someone who has never opened their system's case, contemplating a RAM, hard drive, or graphics card upgrade can be intimidating. Although we make the process pretty foolproof with our guides to upgrading desktops, laptops, and netbooks, we would never blame a novice for seeking an expert's help in upgrading a PC's internal components. Just don't let the repair shop gouge you.
While we encourage anyone to at least consider installing new RAM on their own (it's insanely easy–the modules just snap right in), the most we can imagine paying for such a service is about $20. Of course, many major shops now charge a flat rate of $50 to $60 for any component installation, so a 2-minute RAM installation will cost as much as a 20-minute graphics card installation.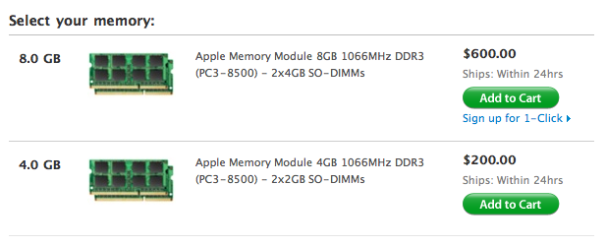 The biggest thing to watch for with hardware upgrades is overpriced hardware. Before you go down to the shop, check prices online for the hardware you're buying. For instance, 4GB of RAM shouldn't cost more than $70, and 8GB goes for less than $150. So when you see a store charging $600 for an 8GB RAM upgrade, you'd do well to shop around a little more.
Data Recovery
Hard drives can fail. Houses can burn down. Human error can result in lost data. When these things happen, you may find yourself weeping over the loss of all your digital photos, your music collection, essential business information, and more.
Professional data-recovery companies can typically get all of your lost data back for you (even from a fire-damaged hard drive), but you can expect to pay in the thousands for the service. It may sound like a rip-off, but these companies use advanced computer forensics systems that are wildly expensive in their own right and require deep technical expertise that you won't find at the tech shop down the street.
The best way to avoid finding yourself at the mercy of data-recovery services is to back up your PC often, using a cloud-based service such as BackBlaze, Mozy, or Trend Micro SafeSync. By frequently backing up to a remote service, you'll always have a recent copy of all your data in a secure location. If your hard drive fails, your computer burns up in a fire, or someone runs off with your laptop, you can get every bit of data back all by yourself. Compared with the cost of professional data recovery, $60 a year for online backup is a bargain.
The Breaking Point
Depending on the age and value of your PC, it may not be worthwhile to upgrade or repair anything at all. If your machine is more than three years old, we generally don't recommend spending more than a hundred bucks for RAM and a new hard drive. And once you reach the $200 price range, you're probably spending more than your computer is worth. With good budget desktops now selling for as little as $500, it's reasonable to at least consider replacing your old system before spending good money on any upgrade or repair.