Microsoft has announced that its manufacturing partners have sold more than 1.5 million Windows Phone 7 devices since the mobile platform's launch six weeks ago. Achim Berg, Microsoft's vice president of marketing and business for Windows Phones, made the announcement during a puff interview conducted by Microsoft's PR team. While the Phone 7 sales numbers sound impressive, the figures are actually not all they're cracked up to be, at least based on Berg's statement.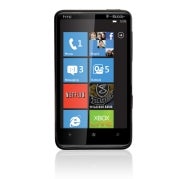 "With a new platform, you have to look at a couple of things, first of all customer satisfaction, " Berg said. "Another is phone manufacturer sales — phones being bought and stocked by mobile operators and retailers on their way to customers. We are pleased that phone manufacturers sold over 1.5 million phones in the first six weeks."
In other words, Windows Phone 7 manufacturers have sold more than 1.5 million devices to retailers and wireless carriers, not customers. So it's not clear how many people have actually plunked down hard-earned cash for a piece of Windows Phone 7 magic. Manufacturer sales to stores are important, because they indicate the confidence retailers have in the new mobile platform. But the real test of Windows Phone 7 popularity will be how many customers buy the device.
For all we know, only 500,000 Windows Phone 7 devices have been sold worldwide and 1 million handsets are sitting on store shelves from New York to Tokyo. Nevertheless, the fact that retailers are buying up Windows Phone 7 devices in large numbers and relatively quickly, shows that some carriers are willing to take big bets on Windows Phone 7.
The Inevitable iPhone Comparison
In 2007, Apple said it took 74 days to sell one million first-generation iPhones compared with six weeks for Microsoft. But Apple's number accounted for actual sales to customers, and not sales to retailers. So in reality that gives Microsoft and its partners another 32 days (until January 22) to put at least 1 million of those Phone 7 devices sold to retailers into the hands of paying customers. Only then could we legitimately say Windows Phone 7 is doing better than the original iPhone did three years ago. That may seem like an outdated comparison, but it's also a fair one considering Phone 7 is a relatively new platform and a break from Microsoft's old business-centric Windows Mobile devices.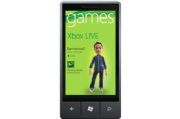 Other interesting numbers that came out of the Berg interview included the announcement that Microsoft has more than 4,000 apps in its Phone 7 marketplace. That's nothing compared to more than 300,000 for the iPhone and iPad, or around 100,000 for Android. Nevertheless, 4,000 apps for Phone 7 means most of the big name apps that you'd need are likely available on Microsoft's new smartphones — except for Angry Birds, of course.
Berg also said Microsoft is going to stick with Windows Phone 7 "for the long run," and that Microsoft will soon be releasing the "first of several [software] updates in the next couple of months."
It may not be clear how many people are actually buying Windows Phone 7, but no matter what the platform's popularity ends up being in the next year, it's clear Microsoft intends to invest in Phone 7 development for a long time to come.
Connect with Ian Paul (@ianpaul) and Today@PCWorld on Twitter for the latest tech news and analysis.