Some aspects of the ERP (enterprise resource planning) software landscape, such as tired legacy code-bases and disastrous implementation projects, may never go away. But in recent years, the pace of change with ERP has accelerated, and there all signs are that will continue in 2011.
Here's a look at some of the likely outcomes for ERP next year, based on conversations with industry analysts, recent market data and a bit of gazing into the crystal ball.
ERP gets serious in the cloud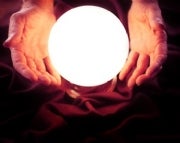 While ERP vendors have been making moves toward cloud computing for some years now, the situation will get serious in 2011 as customers demand that option, according to Frank Scavo, managing principal of the IT strategy firm Strativa.
"As cloud-based solutions for CRM, HR, and other functional areas gain market share, many ERP prospects will ask why they can't have their entire ERP suite in the cloud," he said via e-mail recently.
Some vendors are already trying to provide the cloud experience, simply by porting their software to public cloud services like Amazon's Elastic Compute Cloud or selling them via subscription, he said.
"But the real action will be with vendors that have built or re-engineered their products from the ground up to take full advantage of the capabilities of cloud-based computing, such as multi-tenancy and low-impact revision upgrades," he added. "As the economic recovery improves new deal flow, vendors who do not move beyond hosting will find themselves increasingly out of consideration."
And an Amazon-like option simply isn't enough, according to Forrester Research analyst Paul Hamerman. "Customers want a complete service offering that bundles vendor maintenance, application managed services, upgrades, hosting, and usage fees. Look for enterprise application vendors, and their services partner ecosystems, to deliver more comprehensive ERP deployment options," he said via e-mail.
The "game-changing technologies" for cloud-based ERP are PaaS (platform as a service) as well as BPM (business process management), which allow the extension and customization of cloud software, Hamerman added.
Third-party maintenance in limbo
The historic US$1.3 billion verdict Oracle recently won in its corporate-theft suit against SAP will have an impact next year on the market for third-party software maintenance, Hamerman predicted.
SAP admitted that its former TomorrowNow subsidiary made illegal downloads of Oracle software in the course of providing cut-rate support for Oracle customers. Oracle is also suing Rimini Street, another third-party support provider.
Third-party maintenance will "slow or go underground as litigation plays out," Hamerman said. But the rising cost of support will nonetheless prompt customers to consider alternatives, he added.
In lieu of that, vendors like SAP have an opportunity to "completely reinvent the game of ERP support" given the BI and analytics tools at their disposal, said Jon Reed, an independent analyst who closely tracks SAP. Such a system could charge customers based on the burden they place on SAP, rather than impose a flat percentage on all customers, regardless of need, Reed said.
Admittedly, this may be too visionary, since like all software vendors, SAP is heavily dependent on maintenance revenue.
But SAP in particular would be a notable company to lead such a movement, given the high-profile revolt its customers delivered in recent years over maintenance fee hikes.
Either way, SAP and other ERP vendors should prepare for customers to start looking for ways to reduce their maintenance spending, said Ray Wang, CEO and principal analyst of Constellation Research. They'll do this by getting rid of shelfware, canceling licenses and other means, he said.
ERP goes social — yes, social
Anyone tired of the word "social" uttered in connection with business software should brace themselves for another long year. In 2011, the market will be flooded by social-themed ERP product tweaks, integrations and innovations, Wang said.
Research firm Gartner recently released numbers that seem to back Wang's outlook. Companies will spend 14.9 percent more on enterprise social software this year than in 2009, with the total reaching $664.4 million, according to Gartner. Next year, that figure will jump 15.7 percent to $769.2 million, Gartner said.
Social ERP is inevitable, as there are simply too many opportunities for vendors to take advantage of the social-software milieu, with its streams of real-time information, group collaboration and sharing, and outreach to customers, Wang said.
Mobility
Mobile applications are already becoming a requirement for ERP vendors and that won't change in 2011, judging by recent numbers from research firm IDC.
The number of downloaded mobile applications will leap from 10.9 billion this year to 76.9 billion in 2014, and revenue will experience a greater than 60 percent compound annual growth rate in the next several years, topping $35 billion in 2014, IDC said.
Among ERP vendors, SAP stands out as betting the biggest on mobility as something that not only generates revenue, but shatters its image as a provider of monolithic ERP systems. Co-CEO Bill McDermott promised repeatedly this year that SAP will give customers the ability to get business information on "any device, any place, at any time."
The company is soon due to deliver a converged mobile middleware platform based on technology it acquired through the purchase of Sybase in June, and has already been pumping out an array of mobile applications.
The buying spree continues
Consolidation, a steadfast fact of life in the ERP industry, is going into 2011 alive and well.
One active buyer could be Infor, which has grown through a string of smaller purchases. Infor is now led by Charles Phillips, who is seen as a key player in Oracle's historic run of acquisitions.
Some rumblings have Phillips' eye on one of the ERP market's last large independents, Lawson Software. One of that company's backers is activist investor Carl Icahn, who took a stake in Lawson this year and has been expected to push for a sale.
Look for Oracle to keep buying as well, particularly in vertical markets, and don't rule out a social software acquisition by SAP.
Oracle Fusion Applications hit the market
This is it. No more "bye years" for Oracle's Fusion Applications. CEO Larry Ellison himself has promised the long-delayed software will finally debut early in 2011.
Fusion Applications are supposed to combine the best attributes of Oracle's various ERP lines into a high-powered, next-generation fleet of applications that are infused with BI (business intelligence) and available in modular form.
Oracle has been stressing that last point, both to ease the concerns of customers with no desires for forced or big-bang upgrades, as well as to set expectations for the market.
The company still has many questions to answer about Fusion Applications as well, regarding matters such as pricing and dependencies on other Oracle software.
Some are also wondering if Oracle will deliver Fusion software pre-loaded on a hardware appliance like its Exalogic Elastic Cloud.
Overall, indications are that Fusion Applications will arrive with considerable fanfare, but Oracle will take pains to roll them out deliberately.
Microsoft Dynamics starts making serious waves
While Microsoft's Dynamics ERP products have typically taken a back seat, publicity-wise, to its ubiquitous Office and SharePoint software, its fortunes could change next year.
For one, Dynamics boss Kirill Tatarinov is now reporting directly to Steve Ballmer, as analyst Josh Greenbaum noted in a recent blog.
Ballmer is interested in Dynamics because of three things, one of which is "product pull-through," Greenbaum said. "Today, every dollar of Dynamics generates from $3 to $9 in additional software sales for Microsoft. Now that's what I call a stack sale."
In addition, the Dynamics channel has a good handle on Microsoft's strategy for Azure, its cloud platform, according to Greenbaum.
"It's clear that the value-add of Azure has to be about driving innovation into the enterprise, and that's not something the average Office or Windows developer really gets. But Dynamics partners live and breath this concept every day," he wrote.
Third, Dynamics itself will help Azure grow and innovate, Greenbaum contends. "While SQL Server, Sharepoint, Communications Server, Windows Server, and other pieces of the stack will have a big play in Azure, the customer working in that innovative new Azure app will most likely be directly interfacing a piece of AX, or Dynamics CRM. That makes Dynamics essential to Azure, and vice versa."
Chris Kanaracus covers enterprise software and general technology breaking news for The IDG News Service. Chris's e-mail address is Chris_Kanaracus@idg.com