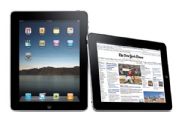 Time to add a couple more features to the iPad 2 rumor checklist.
Citing unnamed Chinese sources, the Japanese blog Mac Otakara reported that Apple's next iPad will have a wide-ranging speaker for better sound and a flat back instead of the first-generation's curved shape. It'll also measure 3 mm thinner, the blog reported.
While previous rumors suggested that the second-generation iPad would have an SD card slot or USB port, Mac Otakara believes that the slot shown in case photos is actually intended for the speaker.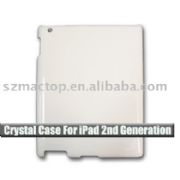 So let's sum up how the Apple tea leaves read for the iPad 2 so far, as reported by Mac Otakara and other sources:
Mac Otakara says the next iPad will begin shipping in January, the same time of year that Apple introduced its tablet in 2010, although the product wasn't available until early April. As with last year, it'll be fun to look back at all the rumors and see how many were true and which ones were totally bogus.
In the meantime, if you're thinking about getting an iPad between now and the inevitable iPad 2 launch, check out my guide to weighing your options.