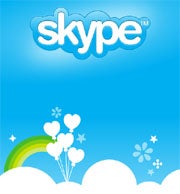 More than 24 hours after a Skype outage hit users around the world, the service has come back online for most users.
If you're one of the people who relies on Skype regularly for voice and video chat, you're probably looking for some answers on what went wrong and what Skype is doing to make things right. Fortunately, the company has been fairly transparent throughout the outage, with regular updates on its blog and Twitter feed.
Here's a rundown of what you should know about this week's Skype outage:
What's the current status of Skype?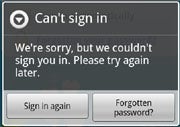 At the time of this writing, Skype has restored service to 16.5 million concurrent users, including all users in Europe and along the east coast of the United States. This accounts for roughly 80 percent of the users Skype usually sees around this time of day.
When will Skype be fixed for everyone?
It's not clear when the remaining Skype users will get their service back.
Any problems for Skype users who are back online?
Audio, video and IM services are restored for people who can access the service. Offline IM and group video calling will take longer to restore, but Skype didn't give a timeline.
What happened?
Skype still doesn't know or won't say exactly what caused the outage, but the problem stems from "supernodes," which are Skype clients that act sort of like phone directories, helping computers locate one another. When a large number of these supernodes went offline, Skype went down with them.
Any evidence of foul play?
Skype won't say, but according to TechCrunch, nothing's being ruled out yet, including malicious attacks.
How is Skype fixing the problem?
To fix the problem, Skype is building "mega-supernodes" to pick up the slack, while suspending the aforementioned offline IM and group video features to focus on its core services.
How will Skype make up the lengthy outage to its users?
Skype will offer Credit vouchers "to all of our loyal paying customers to thank you for your continued support." In other words, if you're riding the Skype train for free, don't expect anything in return for your trouble. For paying customers, details are forthcoming.