We are just two weeks away from CES and the rumor mill keeps on churning. A mobile HTC site has been spotted touting a mystery 4G phone under a veil.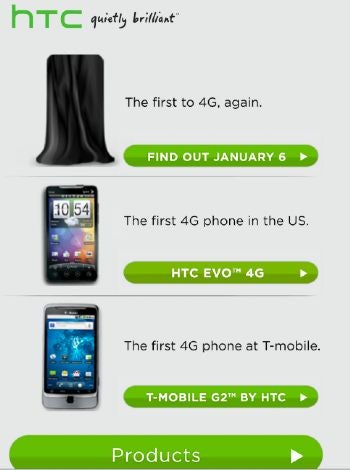 The site claims that we can find out more about the phone on January 6, putting the reveal right in the middle of CES. Engadget seems to be betting on the phone being the long rumored Verizon Incredible HD, and I'm inclined to side with them on this one. It has been a while since HTC has released a phone on Verizon and it would make sense that their next phone would support Verizon's upcoming LTE network. Be sure to check back with us for more updates as we get closer to CES and the big January 6 reveal date.
Note: When you purchase something after clicking links in our articles, we may earn a small commission. Read our affiliate link policy for more details.