Analysts and researchers are coming out with some crazy predictions about iPad shipments in 2011. Today's outrageous number comes from market analysts at DigiTimes Research predicting Apple will order 65 million iPad screens from its suppliers — LG Display, Samsung and Chimei Innolux — by the end of 2011. DigiTimes Research's projections are based on its report that iPad screen shipments for November reached 2.7 million — 1.5 million from LG, 1.2 million from Samsung.
But 65 million iPads in 2011 exceeds even DigiTimes' earlier projection of 45 million to 48 million iPads shipped next year, according to Taiwan-based DigiTimes — a Taiwan-based news site part of the same media group as DigiTimes Research.
Worldwide iPad sales projections, meanwhile, vary from wildly 18 million to 45 million in 2011. As of late September, Apple reported it had sold 7.46 million iPads, and the company is expected to announce strong holiday sales during its quarterly earnings call on January 18.
An Army of iPads?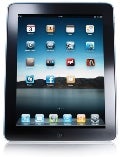 So does Apple seriously believe it can build around 65 million iPads in 2011 or are DigiTimes Research's latest numbers way off? Another possibility floated by DigiTimes is that Apple is ordering more panels than it needs to make sure the company has enough supplies should demand for the iPad spike in 2011. A smart move considering Apple sometimes has problems, or at least appears to have problems, keeping a steady supply of its popular products in stock. In 2008, during the iPhone 3G launch, long lines and device shortages were an almost daily occurrence.
But still, 65 million iPad panels in 2011? That's a lot of iPads, especially when you consider that Apple announced in April it had sold more than 51 million iPhones since the device's initial launch in 2007. It's doubtful the iPad has inspired the same kind of excitement as its smartphone cousin.
The latest rumors suggest the next iPad will be sporting some pretty good specs and is set to be announced early next year. Apple's new tablet is rumored to have front- and rear-facing cameras, 9.7-inch screen with improved display resolution, wide-range speakers and a dual-core processor. There are also rumors, although less likely, that the next iPad could have an SD card slot and a mini USB port.
Connect with Ian Paul (@ianpaul) and Today@PCWorld on Twitter for the latest tech news and analysis.