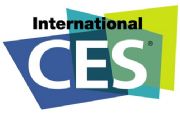 Each year, as the tech world converges on Las Vegas for the giant Consumer Electronics Show, a few common themes emerge. This year, expect those themes to center on fast laptops and desktops powered by Intel's new Sandy Bridge line of processors, lots and lots of Android-based tablets poised to take on the iPad and the expansion of 3D technology into more (and, in some cases, cheaper) TVs and cameras.
CES doesn't officially open until Thursday morning, but most of the big announcements will come in a series of press conferences that fill the calendar on Wednesday. Here's an overview of what to expect in a few of the major product categories:
Laptops and Desktops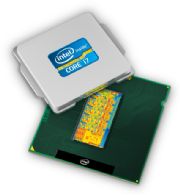 The news in systems is all about Intel's Sandy Bridge chips, a new architecture that's designed to significantly improve video display and game play and speed video encoding on systems without discrete graphics cards.
The first tests of systems with Sandy Bridge processors should be published soon, but Intel's demonstrations of laptops armed with the chips were impressive. Video encoding tasks took a fraction of the time required by previous generation chips, despite putting a much smaller load on the system's CPU.
Intel says Sandy Bridge chips are also more power efficient and easier to overclock. And unlike most chip launches, which are aimed at high-end machines that only early adopters with deep pockets will buy, the first Sandy Bridge chips are in the midrange, so average consumers will be able to experience them immediately.
In laptops, you shouldn't expect major changes in the look of the new machines. Most manufacturers will likely put the new chips in familiar-looking systems. In desktops, expect to see more all-in-one systems that will be even more capable with Intel's new processors.
Tablets
You can expect to hear about lots of new tablets at CES, many of them running some version of Android. The question is whether any of them will be a worthy competitor to Apple's iPad (or, harder still, the iPad 2 Apple is rumored to be announcing soon).
The only significant competitor to the iPad so far is the Samsung Galaxy Tab. Verizon recently dropped the price of the Tab by $100 (plus $60 worth of free movie rentals), a possible indication that sales of the Tab have been disappointing.
One problem with early Android tablets is that they're running versions of Android that are designed for phones, not for tablets, as Google acknowledges. Any Android tablets announced for immediate availability at CES will suffer from the same handicap.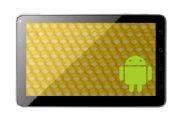 That's why much of the buzz is over a tablet that Motorola sort of announced in a YouTube video. That the end of the video features a bee indicates that this tablet will run Android 2.4 ("Honeycomb"). That's the first version of the OS that will be optimized for tablets, but it likely won't emerge until March at the earliest.
But Android isn't the only potential tablet OS around. RIM may have more news of its already announced Blackberry Playbook. And there are rumors of a WebOS-powered tablet from HP. Finally, some manufacturers will probably try to make a go of a tablet powered by Windows 7.
HDTVs
3D HDTVs were one of the main themes of last year's CES. But over the past 12 months, the buying public has been largely unimpressed.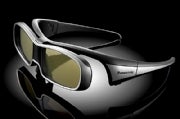 There are lots of reasons for the lack of excitement: there's very little 3D content, the 3D effect on many TVs can be more sickening than exhilarating and 3D TVs require expensive, heavy, active shutter glasses.
The technology for glasses-free 3D is still too expensive for average humans to afford, so TV manufacturers will likely introduce more models that can be used with the kind of polarized glasses used in movie theaters. Those TVs may be more expensive initially, but the glasses will be much cheaper.
Also expect announcements about improvements in the technology of LCD TVs. Some LCD screens, especially super-thin TVs in which the LED backlights are all along the edges of the screen, have a hard time with scenes where there is a dark object moving across a bright background (or vice versa). The problem is how to precisely darken some areas of the screen, while keeping other areas light, especially when the backlights aren't directly behind the screen but along the edge. All LCD manufacturers are aware of the issue, known as local dimming, and many will likely be announcing sets with new ways of solving the problem.
This video by our HDTV guru Patrick Miller explains these trends and more to look for at CES.
Next Page: Smartphones, Cameras and Storage
Smartphones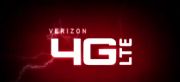 2010 saw cellular carriers Sprint, Verizon and T-Mobile talking about their 4G networks (though none of the networks actually meet the official definition of 4G technology). There were precious few 4G phones, though. Expect that to change at CES, where there should be Android phones that will run on Verizon's LTE network, updates to phones for Sprint's WiMAX network and more handsets that will support T-Mobile's HSPA+ technology.
Now that the latest version of Android (2.3 or Gingerbread), supports two cameras, many manufacturers should be announcing cameras with front-facing cameras for video calling.
And gaming should get better on phones as more Android models include the gyroscopes needed for controlling a game through tilting and shaking a handset. In combination with Nvidia's Tegra chips, which promise smoother video playback and cleaner 3D graphics, 2011's phones should be the best pocket entertainment devices yet.
For more details, watch this CES preview from our phone specialist, Ginny Mies.
Cameras
TV makers won't be the only people talking about 3D at this year's CES. 3D capability, mostly found now on expensive, nichey cameras, will be moving into more run-of-the-mill shooters this year.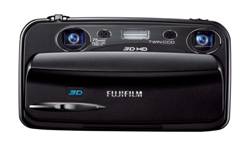 And the announcements won't just be about still cameras. Mainstream camcorders and pocket camcorders will also likely have 3D modes.
Most camera manufacturers recognize that their greatest competition isn't other cameras, it's smartphones, whose increasingly sophisticated built-in cameras make many mainstream consumers wonder whether they need a basic camera anymore. In response, some cameras will get more phone-like.
To make it easier to quickly share a photo, as a phone can, new cameras will come with wireless sharing capabilities that go beyond Wi-Fi, including Wi-Fi Direct, 4G cellular technology and various proprietary technologies. And as more cameras use touchscreen controls, we may see camera manufacturers open phone-style app stores for their cameras, presumably focused on apps for editing and sharing pictures.
Storage
USB 3.0, with its theoretical 10x increase in transfer speeds, has been around for a year now. But even though it's already built into most hard drives, it hasn't been used all that much by consumers. That's because most people don't have a computer with a USB 3.0 port. But that should change starting with this CES.
Motherboards that accommodate Intel's Sandy Bridge chips generally also come with USB 3.0 ports, so all consumers will need is the right cable to fly along at much faster transfer speeds.
Also look for smaller and cheaper SSD drives. Last week, Intel announced the SSD 310 line, which crams up to 80GB of storage into a package that's only one-eighth the size of the company's previous X25 SSD line.